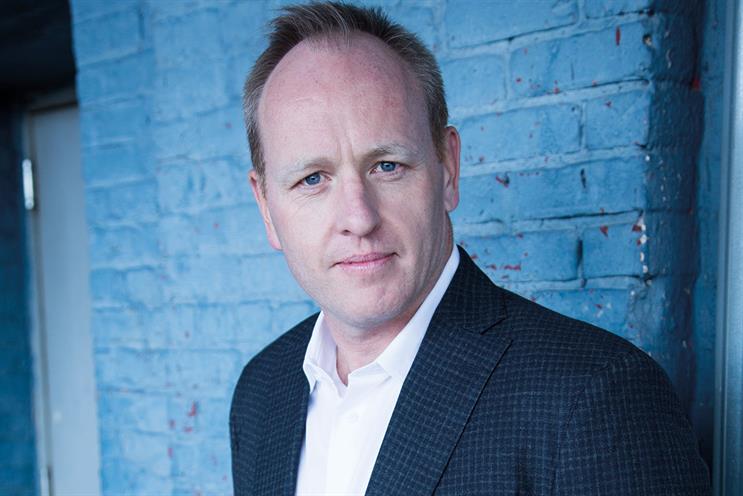 "I don't think it's fair to characterise it as a takeover of Maxus or a carve-up," he said.
His comments follow last week's shock announcement by WPP that it plans to bring the two agencies together.
It is understood that several leading Maxus clients, including BT and NBC-Universal, are being lined up to move to sister Group M shop Essence in a sign that MEC is likely to be the dominant force in the new merged agency.
Barclays could also move to Essence if Maxus is successful in defending the account in a global review that is under way.
Clark would not comment on any potential changes for clients. However, he wants to turbocharge Essence by turning it from a digital agency into a fourth global media network that will handle traditional buying, alongside Media-Com, Mindshare and the merged MEC/Maxus business.
He said staff and clients from across Group M – not just from Maxus – would be moved into Essence.
Tim Castree (pictured), who started as global chief executive of MEC in January, will head the as-yet-unnamed MEC/Maxus business, which has been dubbed a "new co".
Castree met Maxus executives in London this week and is said to have been keen to reassure them that the senior positions at the new agency will be given to a mix of leaders from MEC and Maxus.
Clark, who was also in London this week to present his plans to the board of WPP, said key job appointments will be announced over the next four to eight weeks.
Only a small circle of senior executives at Group M, WPP's media buying arm, knew about the plans to merge Maxus and MEC when the news leaked last week as WPP began briefing clients.
Clark, the founding chief executive of Maxus when it launched in 2008, began drawing up his plans to transform Group M soon after starting in his current job in October last year.
MEC and Maxus have been struggling to win global clients while losing big accounts, notably AT&T at MEC and Fiat Chrysler at Maxus.
About 70% of MEC's business and 90% of Maxus' roster comes from local clients. However, Clark said the purpose of the "new co" is not just to win global accounts and that "balance" was important because Media-Com and Mindshare "are heavily skewed" to multinational clients.
Clark said Sir Martin Sorrell, the WPP chief executive, is a "big supporter" of the merger. "First, he needed to see the data points, to understand the client perspective and the business risks – then he quickly got on board with the strategy," Clark said, adding it is Sorrell who has pushed for the expansion of Essence.
Patrick Bousquet-Chavanne, executive director of customer, marketing and M&S.com at Marks & Spencer and a client of WPP's Mindshare, played down suggestions that the move meant agency brands were becoming less powerful.
"The individual media brands will continue to be the primary reason why clients are joining an agency network," he said. "However, the amount of investment required in data and technologies capabilities to meet more demanding client needs in terms of total marketing effectiveness will continue to force further integrations within the networks."
Matthew Dearden, the former marketing director of BT Consumer who appointed Maxus in 2010 and went on to run Clear Channel in Europe, said the rationale for the merger appeared to be "cost-savings rather than agency failings".
Dearden praised Lindsay Pattison, global chief executive of Maxus, who is becoming chief transformation officer at Group M, as "an exceptional leader".
He said global media agencies are generally "not as differentiated as they'd like to think they are" and need to change, "but I don't think there is a particular problem with MEC and Maxus".
MEC: $25bn billings 5,500 staff
2002: Mediaedge:cia formed with merger of The Media Edge, previously a division of Young & Rubicam, and CIA. Charles Courtier becomes global chief executive
2002: Wins Ikea and Texaco globally
2005: Expands AT&T account
2009: Wins Lloyds Banking Group
2010: Rebrands as MEC
2014: Wins Vodafone globally
2016: Loses AT&T in US
2017: Tim Castree joins as global chief executive, replacing Courtier
Maxus: $11bn billings 3,100 staff
2008: Launches as global network. UK agency BJK&E rebrands as Maxus. Kelly Clark becomes global chief executive
2009: Wins Fiat in UK and Europe
2010: Wins BT
2011: Wins SC Johnson, Barclays and NBCUniversal globally
2011: Named Campaign's Media Network of the Year
2013: Vikram Sakhuja appointed global chief executive, replacing Clark
2013: Wins L'Oréal in UK
2014: Lindsay Pattison named global chief executive, replacing Sakhuja
2015: Loses SC Johnson
2016: Loses Fiat Chrysler
2017: Pattison takes chief transformation officer role at Group M
Source: Campaign, industry estimates