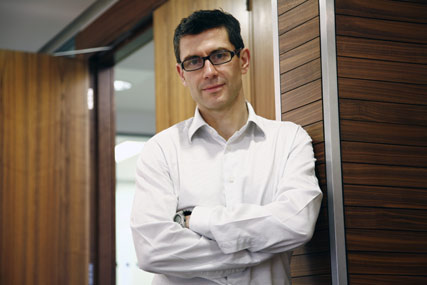 The appointments, effective immediately, will see George take on responsibility for the UK, Ireland, Norway, Sweden, Denmark, Finland, Belgium and the Netherlands in Europe. In addition, he will have responsibility for South Africa.
George, who has also been named a member of MEC's global executive committee, will report to Alastair Aird, the global chief operating officer and EMEA chairman of MEC.
Hatch will continue to report to George, who will spend one third of his time on UK business and two thirds on the rest of Europe. Hatch is working on the shape of a new management line-up for the UK.
The promotions come five years after George was appointed as chief executive in 2006, having initially joined the agency as managing director in 2004. During this time MEC's London office has grown from 100 staff to more than 400.
Aird said: "In Tom and Steve we are extremely fortunate to have two people with such strong skills and reputation within our company. This new position and structure is a testament to Tom's unique success in the UK over the past six years. Tom has created arguably the best agency in Europe."