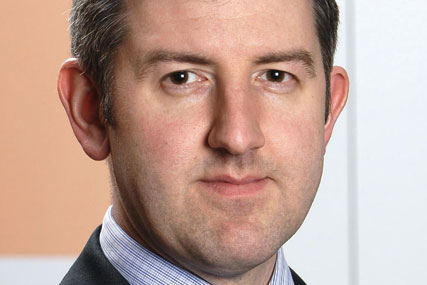 Speaking at Media 360, Grimshaw said that there was a strong opportunity on the internet to do business by selling their content.

"We think if publishers make the leap and embrace paid content there is a way forward," he added.

He said online would allow publishing businesses to be more profitable and more interesting than anything in print.

For that to happen though, he said publishers had to break away from the lure of free access, which he described as very tempting, "not least because it is very simple" to do.

To make his case, he highlighted the fact that while the online advertising market was very big and vibrant, valued at £3.5bn according to the IAB, there was a vast amount of competition vying for it.

Grimshaw said: "Everyone thinks they can sell advertising online. There is a list of companies as long as your arm trying to take a slice of this market.

"Although the internet market is big, trying to grow a sustainable business on the back of it is hard work."

Grimshaw believed paid content made fundamental sense for organisations that produced high quality content that, in itself was not produced for free, but by journalists who had to be paid.

"The fundamental is that content is not free. We have a great editorial department at the FT. But one thing you wouldn't say about this group is that they are not free. We have to get a return on that investment," he said.

He added that if "publishers have more confidence [in their product] they can make paid content work.

He also countered the argument put forward by those in favour of free content that, if a paywall is erected, publishers, disappear from the web. He said the FT had thrived since its paywall had gone up in 2001.

The FT decided not to focus on the big headline traffic numbers, but on the FT's core market of financial decision-makers.

Running through some numbers, he said the FT now had 140,000 subscribers and more than two million registered users who had become a valuable source of data for advertising purposes.

Grimshaw said the argument that publishers didn't make money from advertising if they had a paywall, was not true in the case of the FT.
He said: "Advertisers are interested in reaching a qualified audience", and the data that the FT had collected from its registered users allowed it to do that.

This had also led to the FT being able to achieve a higher yield on its advertising. Grimshaw added: "It has been easier to drive up the yields in online advertising, than push volume."