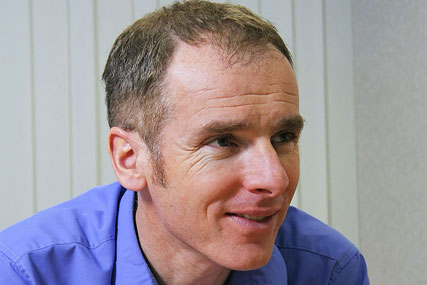 Speaking on the second day of the Media 360 conference in Manchester, Brennan said he saw an opportunity for agencies to once again charge clients for expertise, by helping him to understand what the digital revolution means for consumers' relationship with his company.

The challenge of digital for an FMCG company is equivalent to the arrival of television advertising in the 1960s, when Kellogg was much more reliant on its agencies.

"In the 1970s JWT and Leo Burnett were basically our marketing department," Brennan said, referring to the period as the first golden age of advertising.

He believes there can be a second golden age, if modern-day agencies can provide the answers to the challenges Kellogg faces in building its brand online.

The digital revolution has brought social networking, search, shopping, video on demand, websites – but "we're not even sure consumers want brands involved in those environments".

"It really is a very difficult area for FMCG brands. It hasn't got the silver bullet that great creativity brought to television, that built a lot of powerful brands."

However, Brennan criticised agencies' response saying they not only were they just offering digital execution rather than strategy, but creative, media and digital agencies were competing with each other to do this and not working in an integrated way.

"Whilst it's great to have widgets and apps and stunts on Facebook that isn't going to make the Kellogg company stronger. We need an integrated solution."

Brennan was asked to comment on how his invitation to agencies to help squared with client procurement departments demanding more for less, in a question from Sky Media communications director Jeremy Tester.

His response was that procurement issue was a "complete red herring".

Seeming to indicate that commodisation in advertising services was the problem, Brennan drew a parallel with how much Kellogg is charged by Accenture for its services in helping it achieve lean manufacturing.

Accenture has also gone through a "rigorous procurement process" but it still can charge a lot because it is providing a valuable service. "It's about how you can add value," Brennan said.

Earlier in his presentation he said any agency that could provide a strategic approach in the digital era could make a lot of money.

Brennan also put behavioural economics high up his agenda, admitting that he believed everything he learned about marketing in the past 20 years was wrong.