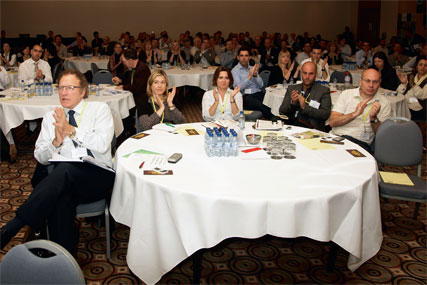 The two-day conference, to be held at the award-winning, five-star Lowry Hotel in Manchester on 10 and 11 June, will examine how clients, agencies and media owners can work together to achieve a sustainable recovery.
The conference will also cover the most critical issues facing the media industry in 2010, including paywalls on the web, mobile advertising, social media, and the changing relationship between the advertising industry and the government.
Speakers include Mark Lund, chief executive of the COI; Barry McIlheney, chief executive of the PPA; Adam Freeman, director of consumer media at Guardian News & Media; Dave Trott, super-blogger and creative director of CST; and Michael Edge, the digital brains behind the award-winning ComparetheMeerkat campaign.
Future Publishing chief executive and former Media 360 chair, Stevie Spring, described the conference as "an agenda-setting debate". She said: "Media 360 has always been second-to-none at strong-arming the most important thought leaders in the industry."
Mark Cranmer, global executive chairman of Isobar, who chaired last year's conference, added: "Media 360 2010 is living up to its reputation and moving the debate forward.
"The trinity of clients' needs, creative insight and media understanding are coming together with an outstanding group of speakers to ensure the real issues facing the industry can be debated in a relevant context."
To book your place and to see the full line-up of speakers, please visit www.media-360.co.uk. Delegates who book before next Thursday (22 April) will qualify for a £100 early bird discount.