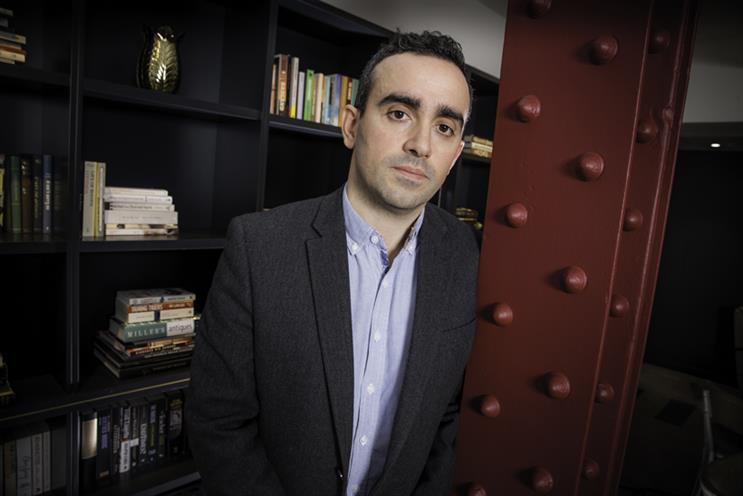 The media agency business model is "broken" because brands have slashed fees and agencies now generate "mountains of undisclosed income" through opaque practices that "tread the fine line between unethical and illegal".
That's according to Scott Moorhead, who has worked at four UK agencies during a 15-year career – most recently at Havas, which he left in October.
Some of his claims (below) will be familiar to those in the industry, but his decision to go on the record is unusual.
People who know Moorhead say he is a "smart" operator. However, as he concedes himself, he became fed up with agency life. That led to friction at Havas, according to several sources.
The "big six" agency groups will strongly disagree with his comments. "To quote Mandy Rice-Davies: 'He would say that, wouldn't he?'" one senior figure says, noting that Moorhead has set up a consultancy to advise advertisers on transparency.
This industry chief adds that Moorhead is making sweeping comments about agency groups when each of them has a different operating model in a "complex" market.
Clients not 'naïve'
Another industry leader admits media agencies make money in increasingly non-transparent way but says: "I don't know too many clients that are particularly naïve or desperately worried. It is not an industry that is riddled with graft and corruption." However, the source admits there has been a lack of debate: "It's a discussion that should happen."
It is a sensitive subject. The Association of National Advertisers reported in June that "non-transparent" practices were endemic at agency groups in the US – a claim that the agencies strongly denied.
UK counterpart ISBA also urged members to tighten contracts and issued a new proposed framework in April – without consulting the IPA.
ISBA's claim that media agencies may not have "the best interests of their clients at heart" caused lasting anger.
"It is an insult to the people across our business who work incredibly hard to not only do the right thing by their clients but also live and breathe their clients' requirements, requests and challenges," Nick Theakstone, UK chief executive of Group M, wrote in Campaign this month.
Constructive dialogue
Mark Finney, ISBA's director of media and advertising, hit back. "No-one at ISBA… would dispute the fact that media agencies work incredibly hard for their clients and produce great results for them," he wrote. "This does not mean that they are necessarily all doing the right thing by their clients." Finney called for "constructive dialogue" – "rather than debating through the trade press".
Campaign believes there should be open debate.
---
'The business model is broken'
Scott Moorhead thinks the agency model is no longer fit for purpose and needs to evolve dramatically.
Media agencies are compromised. They are bullies, becoming monopolies and are losing their way. Few clients trust them and they are not as rewarding a place to work as they once were.
This is a shame because we are at a point when media has never been a more interesting trade.
The problem is primarily with the large agency holding companies. They have built themselves on the myth that volume equals discount in media – a story that too many in this industry have a vested interest in supporting.
It is an open secret that the model is broken and trust is on the wane – yet few will admit it publicly.
Undisclosed income
The predicament in which we find ourselves is a result of terrible procurement, charlatans dressed as auditors and an industry that responded to price and fee discount demands by creating mountains of undisclosed income.
Some advertisers are guilty of ignorance and not paying enough attention to the huge investment they make in media. It would be going too far to say advertisers deserve it – but they helped make the monster.
The recent Association of National Advertisers report on agencies' behaviour in the US did not go far enough and only hints at how the market has evolved. It is much more complex and there is lots more going on.
People also seem to have only read about rebates, but they are the tip of the iceberg and agencies have long since looked beyond this crude way of making undisclosed revenue.
Agencies now own media and technology, and resell both. Arbitrage is standard and areas such as programme finance in TV help not only to manipulate pricing but warp independent planning. There are lots of corrections to be made.
It means planners are often told where to put the money, even before they receive the brief from the client, and agencies are guilty of post-rationalising planning to hit income targets.
A media agency's role used to be primarily to plan the best campaign and buy it for the best possible value for the client. Now, revenue generation for the agency is at the centre and is almost the first thing its investment team has to consider. Advertiser distrust is understandably widespread.
The need for change
However, I am optimistic that we can save our industry. I have yet to meet a peer in UK media who does not want dramatic change, but it is going to take collective bravery and severe self-regulation.
Many agencies currently tread the fine line between unethical and illegal. Holding groups are currently triple-checking the compliance and legality of what they are doing. New contracts are being produced every day for agencies to hide behind. These contracts prey on understandable ignorance. This is a complex world that needs clear direction. And agencies should be guiding the client through it, not exploiting the opportunity.
The global nature of the holding companies has exacerbated the situation. We might want more ethical
behaviour in the UK, but how will that impact revenue in other regions such as Latin America, the Middle East or Asia-Pacific?
"Less than 30p of the £1 most advertisers think they are spending on programmatic inventory ends up with publishers"
The problem is severe. These holding groups have created firewalls of companies that can produce the right invoice for audit. As highlighted, they own technology and media, and are the holders of the purse.
It is too easy to point the finger at digital. If you know what you are looking for, there is compromise everywhere, especially in TV and outdoor.
It needs to be added that third-party companies that carry out auditing and benchmarking have tied agencies' hands behind their backs with what can be generously described as flawed methodology and process.
Redefining the media agency
To fix the issues, we need to define what a media agency is and is not. Then everyone needs to decide where they stand.
Some people in advertising talk about how you cannot be the referee and the player. Yet many of the holding companies are both and much more. It's not uncommon for a holding company to buy from itself on behalf of its clients. How can independent planning be guaranteed? How do you mark your own homework?
Can you be defined as a media agency if you are the buyer and seller? The answer is complex, but what is undeniable is that a media agency has a fiduciary responsibility to invest its clients' money with care and not with its own commercial gain at the centre.
If you want to write this responsibility out of the contract with the client, then you become a media owner, a technology company or something else.
If this is the case, then the rules of engagement must change. The way success is measured must change too.
What do the publishers, platforms and technology companies think about agencies? I have yet to meet anyone who does not speak with dismay.
Publishers are being destroyed partly because the current agency commercial model stacks the chips against them. On the buy side, less than 30p of the £1 most advertisers think they are spending on programmatic inventory ends up with publishers. The media agency and technology intermediaries take the other 70%. The tech platforms are enabling this – and then turning a blind eye.
It's not just digital. In TV, when an advertiser is presented with a "value score" (how much it is paying relative to its peers) by a benchmarker, it now misses too much of the story.
Given the way media is bought and measured, it is easy to show a client any discount or value they wish to see. All numbers are easily manipulated and, as we stand, it is not in anyone's interest to change this. The agency, benchmarker and procurement team are all silently content.
It is also easy to create an income via technology and a separate registered company name.
Transparency, not just disclosure
Transparency is the cure, but be careful. There is a difference between disclosure and transparency.
Much of the traditional auditing and pitch consultant community is ill-equipped to help. If they were, this monster would not have been created.
Even those marketers who think they are savvy need to revisit their ways of working. "In-house" is one direction but, for most, that is not the solution.
Agencies must be brave too. It is not easy for a UK agency chief executive to break with global strategy but I suspect there is not one of them who does not desire it.
We must make media agencies enjoyable and challenging places to work again. In return for transparency, advertisers must pay more in fees and learn a new way to value the work their partners do. In the long run, this will save them money and provide better value and service from the agency.
I am positive. There are pockets of good practice in agencies and a lot of dedicated, smart people.
With transparency, the right contract and real measurement, clients will get the best out of their agency and the agency will be empowered to do brilliant work.
Let's change media so we can be proud of this industry again.
Scott Moorhead is the founder of Aperto One, a consultancy helping advertisers work with their media agencies more transparently