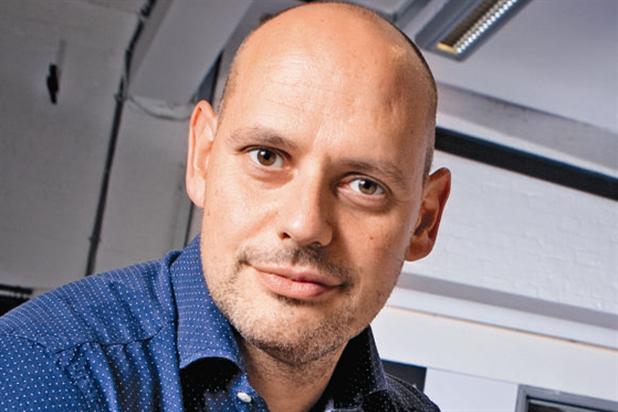 If you're to believe the news today, in five years' time no one will be driving cars or using media agencies.
The recent Mediasense survey made me think, and caused the nerve under my left eye to twitch a little. It implies strongly that over the next five years the media agency's role will be steadily relegated to one of solely managing paid media (this is still quite a big job by the way).
The evidence is all there. 54 per cent of respondents say they'll in-source more, 73 per cent said they would increasingly contract directly with media owners and tech companies, and more than half said they didn't see media agencies as their primary port of call for strategic advice on programmatic.
These facts won't be news for many in the industry. Over the last couple of years we've all seen revenues from social activation dwindle as a result of growing in-house teams, and in-housing will no doubt continue at pace.
Almost all our clients have a healthy relationship with Facebook, Google and others, a relationship that arguably we've helped foster.
And, as far as programmatic is concerned, the potential for clients to turn data into gold means the stakes are so high I'd be surprised if they weren't taking more than one view on board.
Everything must change
If I believed the vision implied by these stats then I'd be writing my CV (again). What the stats say is that all existing agency models are somewhat broken – not just media but creative and social specialists.
As an industry we have to reinvent ourselves all the time to stay the crucial three steps ahead.
While the report claims eight out of ten respondents felt the best big ideas came from creative agencies, it also said they were felt to be behind the curve when it came to dynamic content.
Maybe this explains the success we've had developing and implementing groundbreaking campaigns such as 'Feel Wimbledon' for Jaguar.
If clients want to work with fewer agencies then maybe we all need to evolve into something better at solving their problems, a super-agency if you like.
Most media agencies, Mindshare included, are actively and constantly reinventing themselves. As my colleague Charlotte Tice said recently in this very publication, "agencies should stop resisting change". I couldn't agree more.
Media might be the seed
We believe that the germ of a new agency model might just lie among the bones of the media agency.
Firstly, this agency should put the audience first. Media agencies are surprisingly good at doing this. We have access to more data and research than you can shake a stick at.
Admittedly we need to get better at turning that information into insight-driven ideas, but building creative teams in such a fertile environment isn't such a stupid place to start. I'd bet within five years you'll see more mashing up of creative and media agency models, bringing together the best of both.
The new agency model should be truly integrated and genuinely neutral. Whilst creative agencies may be better designed to generate big ideas, a business model dependent on charging out high priced creative and marking up TV production naturally leads to TV being the starting point for an idea.
WPP's global partnership with BuzzFeed unlocks some interesting opportunities for Mindshare clients, giving them access to branded content creation at a scale that would be impossible in-house.
Finally, this agency should have serious data and technology chops – simplifying the spaghetti junction that is programmatic ad buying; enabling bespoke solutions client-by-client based on their needs; and retaining aggregate ownership of their data and performance (hopefully Google and Facebook will be a bit more open by then) across all major platforms.
It really shouldn't be as hard as it is to answer, "what works?"
The only question is what we'll call this agency. Maybe we'll have audience agencies as someone suggested in a meeting today. If that's the case then maybe Mediasense are right.
Adam Fulford is the managing partner of Mindshare