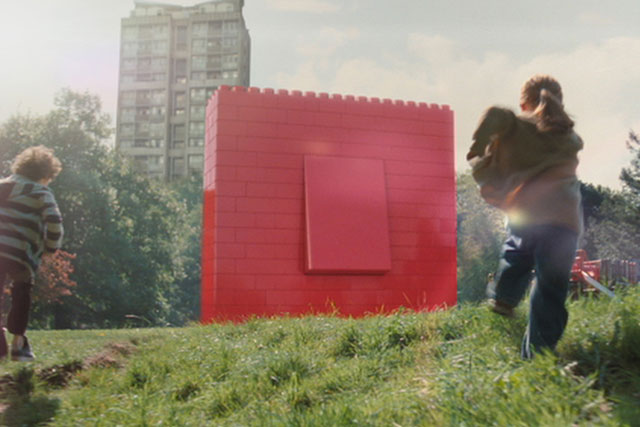 Over the past few years, media agencies have acquired a rather racy reputation as the people who just can't say no.
No harm in that, you might think - and, after all, they don't want to make a name for themselves in this cheery world as a taker rather than a giver; a drain rather than a source of light.
In this respect, media agencies are, perhaps, big fans of the oeuvre of the humorist Danny Wallace. He spent six months saying yes where he would normally have said no, just to see where it would take him - and he got a book out of it and started punching considerably above his weight on the chat-show circuit. The book also became a rather successful film starring Jim Carrey.
The problem for agencies is that it's harder for them to "monetise" the consequences of recklessness - and, if you believe all you hear, there have been some kamikaze pitch processes over the past few years; ones where clients have invited agencies to compete for accounts on almost ruinous terms.
And yet (not least because some media agencies are able to, quite magically, make an account profitable without necessarily being paid by the client), the answer is invariably in the affirmative.
Or so we thought. Last week, it emerged that Carat was set to retain the £27 million Santander account following a pitch process during which rival contenders could not be found - or, indeed, walked away.
The circumstances leading to this unusual state of affairs are, according to some sources, by no means clear-cut - and agencies on the original pitchlist didn't opt out (entirely) because the terms on offer were unattractive. But it is worth noting that Santander has a reputation as an extremely cost-conscious company.
Are we witnessing an outbreak of common sense? Phil Georgiadis, the chairman of Walker Media, would certainly hope so. However, experience makes him rather sceptical. He comments: "It may well be that there's a degree of burnout at the moment - that, in turn, has led some people to stand up for their principles."
He suspects, though, that we're seeing exceptions rather than the rule. "The economic model pursued by most agencies is such that they feel they need to feed in new business the whole time," he adds. "So the tendency is always to pitch, especially when the account is a big one. I suspect it's the natural instinct of most agencies to say yes."
Nick Manning, the managing director, business development, at Ebiquity, points out that, where (allegedly) silly pitches are concerned, the media agency sector has only itself to blame. He explains: "The way that clients behave is, to an extent, driven by agency behaviour. Media agencies tend to fall over themselves in the mad scramble for billings sometimes in order to, a cynic might suggest, earn a headline in Campaign, especially at school report time. If media agencies continue to kill each other at pitches, then clients will be inclined to set tougher pitching criteria."
But, he adds, greater transparency will make it difficult for media agencies to make sense of this mad scramble - therefore, in the future, they will say no more often.
That's not exactly how Nick Theakstone, the chief executive of Group M, sees things. He's not sure that we're seeing any real change in the rules of engagement. He argues that the media agencies have always tended to have crystal-clear notions about what's appropriate in a pitch process. He suggests that clients aren't self-deluding optimists either.
He says: "It's the client's marketing budget - and he has every right to dictate terms. The client, of course, may well lose out if the pitch brief is narrow. Agencies have so much to offer these days, way beyond price. Pitch narrow and you'll get narrow."
And Alex Altman, the chief executive of Initiative, would tend to agree - though he stresses that he has no specific views about the details of any recent pitches. If pushed, he might concede that there has been a small change in attitudes recently - but he insists that agencies have always said no to some propositions. And, he adds, it's not always a matter of price.
He concludes: "A good relationship has to be based on a number of other things too - for instance, the people and common goals. So the issue isn't (entirely) about how a pitch is run. An agency, for instance, might decline to pitch because it has decided to focus on developing the relationships it has with existing clients."
MAYBE - Phil Georgiadis, chairman, Walker Media
"There has perhaps been a feeling that some of the pitch propositions we've seen have been a bit ridiculous. That, in turn, has led some people to be a bit more ballsy about saying no. But whether that will last or not is another matter."
MAYBE - Nick Manning, MD, business development, Ebiquity
"Previously, media agencies could make a hidden margin even if the headline rate was low, but that's less often the case these days. Apparently suicidal agency behaviour will hopefully diminish."
YES - Nick Theakstone, chief executive, Group M
"Agencies have the ability to decide exactly what they do or do not want to pitch for. It's a simple business decision. If you don't like the rules of the game, then you don't have to enter."
YES - Alex Altman, chief executive, Initiative
"Agencies, like all sensible businesses, have to control their own destiny. And they always have the option to say no if they feel that something affects their ability to do a good job or if they feel that a prospective client has an incompatible culture."
Got a view? E-mail us at campaign@haymarket.com