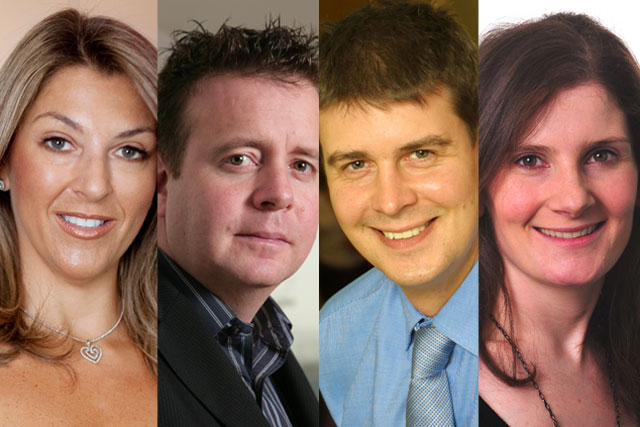 Responding to Monday's announcement that Global Radio has bought GMG Radio, the owner of Smooth and Real Radio, senior media agency executives praised the move and said Global Radio has "revitalised" the radio ad market.
Competition and consumer body the Office of Fair Trading is expected to invite interested parties to comment on the deal in the coming days and Global Radio could be forced to dispose of parts of the business.
With the addition of the Smooth and Real Radio networks Global Radio would control 55% of the national airtime market, and will have a dominant position in regional areas such as Manchester, Birmingham and Cardiff.
Media Week revealed earlier this month that Global Radio was close to buying GMG Radio but the deal was delayed after a third party – believed to be Bauer Media – made a higher bid for the business.
Rival broadcasters were quick to come out fighting. UTV Media, owner of TalkSport, said the deal "spells bad news for commercial radio" and it failed to see the public interest justification for it to be allowed to go ahead.
We spoke to four agency figures, who are generally positive about the move but agreed it could be a "concern" for other broadcasters and could cause an issue about plurality in areas such as Manchester.
Claudine Collins, managing director, MediaCom
"I think that Global Radio has done a fantastic job at revitalising the radio market. They made radio important and sexy again.
"They are not just about selling radio airtime, they truly believe in the power of relationships and brand extensions and if you can take money from other media to achieve this, you have to give them credit. That's probably why they have won Media Week's sales team of the year two years running.

"As Global currently hold the national sales contract for GMG, any acquisition would see their 'relative' national market negotiation share remain static.
"We believe in GMG's Radio offering and particularly their strong regional focus which is of great benefit to us, so I hope that Global would continue with that regional strategy.
Dominic Williams, print and radio director, Aegis Media
"Stuart Taylor [former GMG Radio chief executive] is a good guy. He's a great ambassador for radio and he has done a fabulous job for the Guardian. He's left the business in a strong position and the deal is a huge opportunity for Global Radio.
"Over the last four years Global Radio had helped put radio back on the map. Through their investment in their networks, marketing and events they have helped raise the profile of the industry. I think this deal is a good move for them, for radio and for advertisers.
"Global Radio has a strong commercial team with Stephen [Miron], Mike [Gordon], Stuart [Mays] and Martin [Plant] and I don't doubt they will make the most of the GMG Radio assets."
Howard Bareham, head of radio, Mindshare
"Global Radio has done a lot to revitalise the radio sector, they've really put their money where their mouth is by investing in their stations and events.
At the moment it's difficult to see what the new landscape will look like and how they will build the GMG stations into their portfolio. They will probably have to dispose of some of the stations and will they rebrand Real Radio to Heart? What will they do with Smooth?

"From an agency perspective Global Radio has GMG Radio's national sales contract already so the trading position might not change.
"The other broadcasters may be concerned though as GMG Radio were an independent voice from an industry perspective."
Kelly Martindale, head of radio, MEC Manchester
"It feels like a natural move for Global to acquire GMG – Smooth offers Global a chance to grow its share of the grey market.
"Real undoubtedly complements the Heart portfolio, extending Heart's reach into the North and Scotland. And with Global's proven track record of investing into its radio brands, both advertisers and agencies are assured of a safe pair of hands moving forward.

"There is, however, a concern about plurality of choice in certain key regions such as Manchester, where Global will hold five out of the six major FM licences in that area. the competition could, in effect, be 'locked out'.