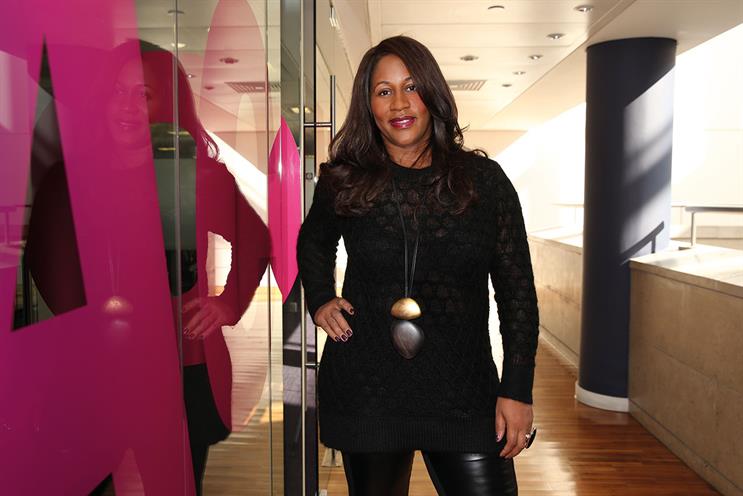 If I had looked at the agency chief executives who were in place when I began in the industry and tried to emulate them, I would have had to become a white, middle-class male. Since that was clearly out of the question, I decided to just be myself. I think this is the most valuable advice I can hand to anyone: stay true to yourself. Too many people cover up aspects of their real personality at work to "fit in". It means that their companies are potentially missing out on part of their talent.
Celebrate differences
A company will be more dynamic and successful if it embraces diversity. It is important to look for the broadest range of talent. It's hard to think of an industry where this wouldn't hold true, but it's vital in a media agency. Our job is to understand and communicate effectively with the entire population, so we want our staff to reflect that population.
Understand what you can and can't control
At each step up the career ladder, there is a moment of "letting go" – of giving up control, of handing over responsibility to others. This is never easy, but it's key. As a chief executive, you're effectively giving up most of the management aspects of your job and moving across into an almost purely leadership role. This is a big leap. Don't try to do it on your own.
Find a cheerleader
You're going to have moments of self-doubt, moments of indecisiveness, perhaps even moments when the task you have taken on seems overwhelming. Don't be afraid to ask for help. Look for a cheerleader (ideally, more than one!) who can offer you support. They may be a mentor, a coach, a colleague or a friend. You may want a regular slot in your diary for them; or just know they will be at the end of the phone when you need them.
Surround yourself with brilliant people
You need to be keenly aware of your limitations and put together a team whose skillsets complement yours and each other's. Even in the age of "big data", people are still the real differentiators.
Work collaboratively
Earlier in my career, I was given the chief operating officer role across our EMEA network. However, I had no specific authority over anyone in the offices. It was a steep learning curve in the importance of building a coalition – a lesson that has proved invaluable both in handling talented individuals within the company and dealing with clients.
Develop your emotional intelligence
Your task as the chief executive is to harness the energy and imagination of the people around you and focus it in a way that moves the business forward. This means people have to feel understood and valued, and they have to understand and value each other. You're responsible for building up the emotional capital of the company and you need to spend time developing your own relationship skills, flexibility and empathy.
Build behaviour pillars
"Emotional capital" might sound a bit abstract; you need to find ways to make it real – give your people clear guidance on how you want them to work, not just what you want them to do. Wherever possible, align these values with appraisals to ensure staff take them seriously. At MediaCom, our value pillars are: creativity, bravery, good citizenship, growing business and loving our clients and partners. We put initiatives in place to encourage these behaviours and reward them.
Always be open to learn
My father used to say: "You've got two ears and one mouth – use them in that proportion." It's good advice in all walks of life. Once you stop listening and learning, you might as well quit. As part of my role s an employer apprentice ambassador, I took part in a job swap with one of our apprentices. Going back to the shop floor wasn't easy. But the experience was incredibly valuable and opened my ears and eyes to ways we could be working smarter that I may not have noticed following my usual schedule.
Karen Blackett is the chief executive of MediaCom UK and a diversity advisor to the civil service