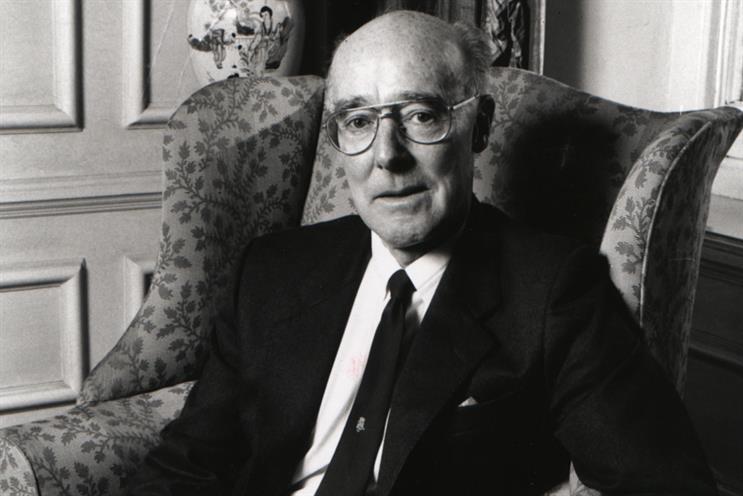 Indeed, had Morgan not been marginalised and passed over for the top media job at the London agency formed by the global merger of Benton & Bowles and D'Arcy-MacManus Masius in 1985, he might never have formed Ray Morgan & Partners. And the evolution of media independents in the UK might have been very different.
Some believe that his lack of style – he was no snappy dresser – and his conservatism accounted for the snub. But it was to have disastrous consequences for the newly married D'Arcy Masius Benton & Bowles.
Clients trusted Morgan, who joined Benton & Bowles in 1958, as a straight talker and a straight dealer. Having been running Mercury Media Services, B&B's rebranded media department, as an "agency within an agency", Morgan chose to set up RMP rather than have his operation badly damaged by a botched merger.
As a result, he was able to launch RMP with 90 per cent of B&B's media business, doubling the size of the media independent sector as he did so.
Morgan was not only a shrewd media negotiator – the by-product of his early career as a metal broker – but made it his mission to raise media's status and have media buyers treated with respect.
He always hired graduates, preferably from Oxbridge, and expected them to prove their academic credentials while showing they had interests beyond the office.
Christine Walker, the Walker Media founder, recalled how Morgan docked her a day's pay for "non-participation" after she failed to turn up for a screening of Joan Collins' film The Stud, for which RMP was handling the media. He later told her: "I did it because I knew you'd show me you were good at your job."
Phil Georgiadis, the Walker Media chairman and one-time Morgan hire, said: "Ray brought media out of the basement and, in doing so, brought on people like Richard Eyre and Nick Brien who have really made a difference to our industry."
Morgan subsequently sold RMP to the Saatchi & Saatchi group, where it formed the nucleus of Zenith, which also embraced the Saatchi & Saatchi, Dorland and KHBB media operations. Morgan served as its chairman before retiring to his Herefordshire farm.
Alec Kenny, the former Saatchi & Saatchi media director, said: "Not only did Ray always speak a great deal of sense but he could deal with complex issues by taking them back to basics."