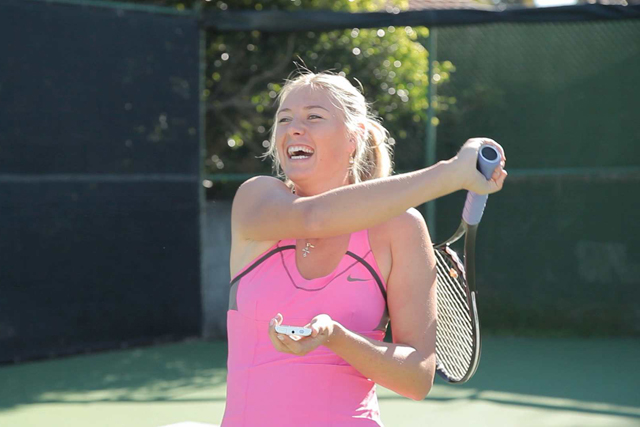 Following a close shoot-out, PHD retained its Media Agency of the Year title. The agency's demonstrable commitment to creativity across its client portfolio ultimately ensured that it secured the top prize.
After last year's new-business frenzy, PHD took the opportunity to take stock and consolidate its position with its new and existing clients (and staff). With the chief executive, Daren Rubins (bottom, far left), drafting in Frances Ralston-Good as managing director to work alongside the chief strategy officer, Hugh Cameron and the head of planning, David Wilding, this focus on existing clients led to a nearly 99 per cent retention rate. The only account to leave its doors was bmibaby, which moved after the airline's consolidation into its parent company.
Nonetheless, while PHD failed to hit the new-business heights of the previous year, when it did pitch, it netted an impressive £40 million in new business.
Along with domestic account wins including eHarmony, Learndirect and Wonga.com, a global realignment saw Sony Ericsson also land at PHD. It therefore continues to ascend the agency rankings with growth in both billings and revenue.
But new business and billings growth was not the most notable measure of PHD's success this year. An agency whose sole purpose is winning new accounts is not one with a sustainable business model. And in order to reduce its reliance on the new-business merry-go-round, PHD has invested heavily in a diversified range of added-value and specialist services. All of these have recorded double-digit growth.
PHD's established, and respected, content business, Drum, has continued to expand (as well as provide an interesting point of difference), with major projects for advertisers including Cadbury and HP, while it has also successfully converted clients to use its direct response specialist Performance and has grown its digital and data science divisions.
While this all indicated an agency that is in fine commercial and structural shape, what really swung the decision in PHD's favour was its ability to deliver quality content for clients. Work from 2010 that picked up awards this year included its Irn-Bru "Bru-zil" activity, which landed gold at the Cannes Media Lions in June, and "The Angina Monologues" for the British Heart Foundation, which was recognised at the Campaign Media Awards.
PHD built on that with impressive work in 2011. This included a campaign for Warner Bros' Horrible Bosses release. Finding that only 6 per cent of the population were aware of its impending launch, PHD created a campaign that linked an abusive @horribleboss char-acter on Twitter to offline communications with the placement of tactical ads in the recruitment sections of national newspapers asking job-seekers to rant about their horrible bosses at @horribleboss. Spots were run during Channel 4's Undercover Boss inviting viewers to do the same, while a promotion in Metro and on Capital Radio encouraged people to share their stories with the prize of a holiday for those with the worst boss.
The campaign achieved a tenfold increase in awareness of the film by its release date and, just ten days after it opened, the movie achieved its lifetime target of £10 million at the box office.
At the other end of the client category scale, when Sainsbury's launched its "feed your family for £50" promotion, it was faced with the potential problem that the public thought the deal sounded too good to be true. PHD identified that it needed to create "social proof", so formed a partnership around the final week of ITV's Britain's Got Talent. As the show airs every night across the week, it builds momentum, creating a routine and getting people involved – something that the agency thought Sainsbury's could benefit from.
With the creation of a different ad every day featuring a montage of domestically created footage from families preparing and enjoying a meal from the meal planner, PHD built this momentum. At the end of each day's ads, viewers were invited to upload their own footage for a chance of appearing in the ad breaks themselves.
The ads received more than 50 million views, Sainsbury's saw a 20 per cent increase in people joining its Facebook page and sales of the component parts of the meal were up by 20 per cent during the course of the week.
It is this dedication to using new and innovative media techniques that makes PHD this year's winner.
MEC

It was a close-run thing, however, with MEC putting in a thoroughly creditable performance. Most striking was its success in converting new business, an achievement that ensured that it topped the rankings for most of the year, with more than £73 million of new business from the likes of T-Mobile, Marriott, Bupa and an expanded social media remit for Specsavers coming through the doors. Organic growth was impressive too, with incremental projects from existing clients.
Such large growth has been met with a corresponding increase in staff hirings, instigated by the chief executive, Steve Hatch. The strength and diversity of MEC's leadership team is one of its most powerful attributes.
But MEC is not just a large, well-run corporate machine – it also produces eye-catching media campaigns, as is evidenced by its success at the Campaign Media Awards. The agency picked up a win for The Famous Grouse in the Best Alcoholic Drinks category that saw it partner with The Daily Telegraph to create a Famous 100 Pubs supplement. The campaign, designed to engage the pub trade with its brand, resulted in 35,000 trade members engaging and 826 pubs nominated for inclusion. The Famous Grouse enjoyed a 1.1 per cent volume increase against a category decline of 2.8 per cent. This commitment to excellence made MEC a serious contender.
Maxus

WPP's decision to focus its Group M Trading resource on Maxus continued to reap dividends by breathing life into the agency. While it benefited from the global realignment of SC Johnson, the UK outpost showed its mettle by landing the £40 million Barclays account. On the back of the BT win in 2010, Maxus has fast come from being a quirky boutique UK agency to a serious contender on any pitchlist. The long-standing staffer Tim Irwin was rewarded for his loyalty with promotion to chief operating officer.
MediaCom

A final and honourable mention is due to MediaCom, which impressed with the breadth of its work and, despite the loss of the £50 million Royal Bank of Scotland/NatWest retail banking media account, proudly maintains its position as the largest media agency in the UK. This may appear to be a daunting inheritance for its new chief executive, Karen Blackett, but it is one that she will be sure to want to maintain while also improving its already impressive creative output.

Recent winners: PHD (2010); MEC (2009); MediaCom (2008); MEC (2007); Carat (2006)
PHD's 2011
January Daren Rubins is promoted to chief executive after Philippa Brown opts to focus on her job as the chief executive of Omnicom Media Group. Frances Ralston-Good returns to the agency as the managing director to replace him.
February Celebrates its 21st anniversary.
March Scoops the £7 million offline eHarmony account after a six-month competitive pitch.
June Wins gold at Cannes Media Lions for "Bru-zil" campaign for Irn-Bru.
July Learndirect hands its media planning and buying account to PHD after a joint pitch with Dare.
August Dani Briers is drafted in from TBWA\Manchester as the managing director of PHD North after Jason Spencer's departure to ITV.
November PHD makes a number of hirings to bolster its strategic function, with Steve Taylor joining from CMW. It also recruits Anjali Ramachandran to the new role of head of innovation. Later in the month, it wins the Sony Ericsson account after a global pitch.