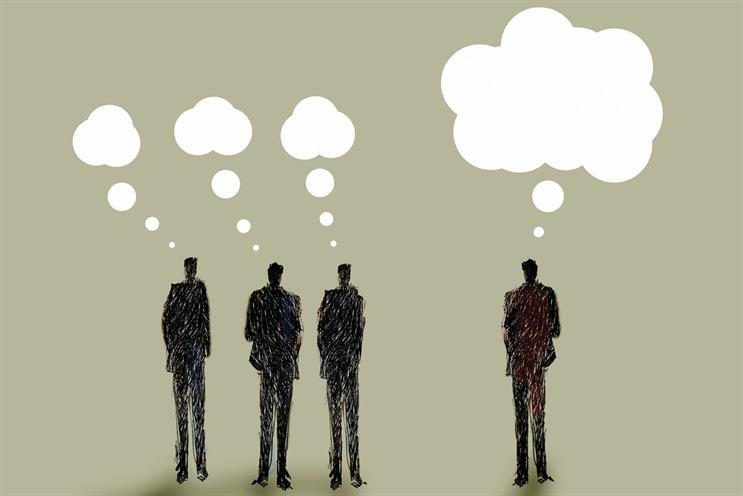 Last year saw a whole heap of new words added to the media lexicon. Out of all of them, the one I have come to abhor is "agnostic".
Somehow, out of the debate over transparency and media-neutrality, agnosticism has emerged as a virtue and something to be proclaimed as an ambition for an industry.
This is a malaise; agnosticism shouldn't be a virtue. An agnostic is someone who doesn't believe or is unsure. Our clients pay us to have a point of view and to be agents of change in their business. To put our hands up, shrug and say we will plug into anything is doing both our business and our clients' businesses a disservice.
In the developing marketing technology landscape, media agencies operate in the intersection between consulting and activation. We all know the competitive set has changed as a result and, on the consulting front, we can now count the "Big Four" accountancy firms, as well as the likes of McKinsey and BCG, as competition.
To ape the behaviours of these firms, however, is to throw away our competitive advantage. Unlike media agencies, consultants never act as principal; they make recommendations but stop short of making them hap-pen. For consultants, agnosticism is not only an option, it's a mandatory; after all, an agnostic can't be proven wrong.
The media agency is a different animal. We are both consultant and practitioner, and we should be taking advantage of this spectrum, not shying away from it and apologising with agnosticism.
Our practical solutions must be devoid of self-interest but they must reflect our consultancy and be wholly bespoke to our clients' circumstance; an active solution, not an agnostic vacuum.
A full-service technology solution from strategy to activation makes us wholly accountable to our clients and we should embrace that fact.
Here at Maxus, we draw a clear distinction between neutrality and agnosticism in ad-tech. Starting with an audit of the client's existing stack, we can quickly move to a precise recommendation, issue a supplier RFP where necessary and then implement the agreed solution. All this can be done in weeks, occasionally in days. Agnosticism breeds indecision, which in turn creates wasted opportunity.
I am, as ever, bullish about the future of the media agency. We are uniquely positioned to add value to our clients throughout the customer journey from beginning to end; not just from a technology perspective but from having a complete view on the best navigation of the total landscape for all of our clients.
It's only within this total scenario that we can really prove our future worth. The best agencies should be driving change both in our own industry and on behalf of our clients. The way to achieve this is by having a point of view on what is and what isn't, what works and what doesn't.
At Maxus, our vision is "leading change" and we can only fulfil this if we take real stances across issues that matter to our clients.
We pride ourselves on always having a point of view, so we're consigning agnosticism to the lexicon of yesterday and replacing it with something more: a position, a point of view and an answer.
Nick Baughan is the chief executive of Maxus UK