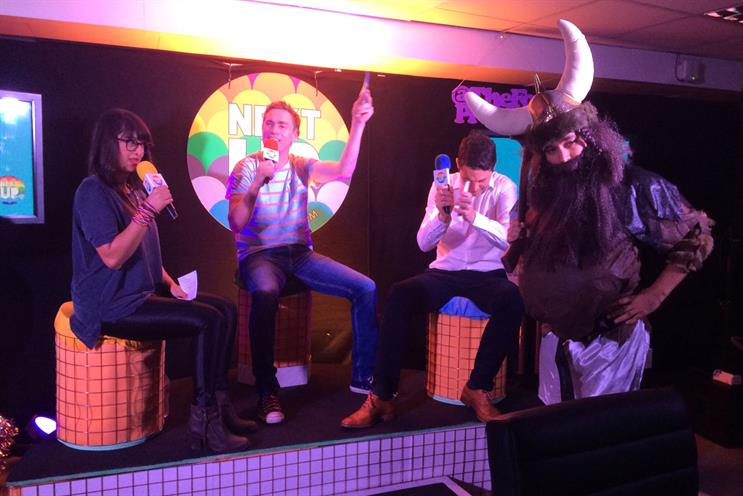 The changing of the seasons over the past few weeks has coincided with the final judging push for the prestigious Media Week Awards, and it has had my mind whirling.
I love judging awards as much as I dislike the autumnal drizzle. They are invaluable as an opportunity to seek inspiration from the endeavours of others. They say good artists borrow, great artists steal.
James Webb Young, in his book A Technique For Producing Ideas, said creativity is nothing more than combining elements of previous existing thoughts. Judging media awards presents the opportunity to see brilliant applied thinking to use as your own personal stimulus.
Recession breeds conservatism and recovery rewards adventure
Having judged media entries for the past few years, there felt like there was a noticeable change taking place in 2014 – like a similar tune with a more sprightly beat. Having gone through a period of conservatism, where tuning the basics was sufficient for success, now we are seemingly entering an era when bravery is rewarded.
Some of the best ideas this year had an admirable risky self-belief to their approach. Whether it was the beautifully executed Lego ITV ad break or the genius opportunism of turning the #nomakeupselfie social contagion into a money-spinner for Cancer Research UK, these ideas were not certain to work but, when they did, it was heroic.
The sense of bravery was most evident when the judges took to their bus to go and judge the best agencies and media owners. We all live in a post-TED, post-Steve Jobs era where the standard of presentation is better than ever before. This has permeated some parts of media more than others. Certainly, even an artfully crafted set of PowerPoint slides look an increasingly dusty way to communicate anything. As Simon Daglish, the commercial director at ITV, told me, having reconstructed the set of Michael Jackson's Off The Wall album: "Our rule for presenting is 'find a prop'."
And it's not just media owners getting in on the act. The way that agencies are starting to present themselves is becoming as fresh and memorable as some of their brands. It leaves you with a sense that we are advancing into an exciting time in the world of media.
Agencies that can touch the head and the heart with authentic, well-evidenced positioning are well-placed to succeed. This can't be just true of awards but also for winning new business. One video from an agency's biggest pitch of the year was spellbindingly beautiful – and full of risk. There wasn't a single judge in the room who begrudged them their win.
Such was the sense of optimistic adventure this year that one of the judges, Channel 5's commercial director of sales, Nick Bampton, breathlessly exalted: "What an amazing industry to work in." When judging your peers leaves you stultified with nerves, when the brutality of making a judgment wears heavily on you, it's impossible to disagree with his assertion. We're lucky to work among such talent.
So maybe the lesson of the awards season is that recession breeds conservatism and recovery rewards adventure. Looking ahead, it fills you with hope. What an exciting time for young talent to find daring, like-minded conquistadors. It feels like there is a great era just ahead of us.
Bruce Daisley is the UK managing director of Twitter