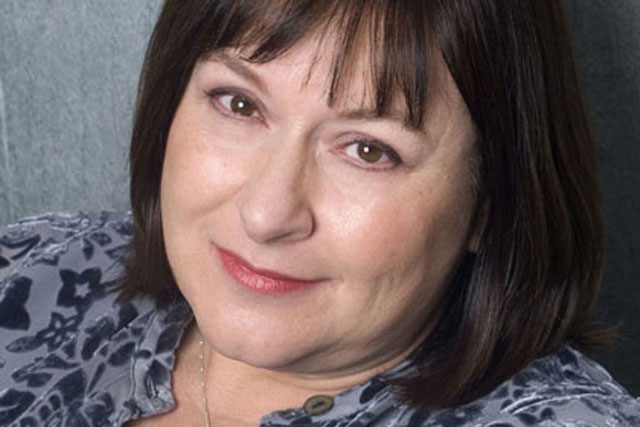 Alpsa female
Bitch was intrigued at the reception Tess Alps, chairman of television marketing body Thinkbox, received at the Thinkbox Planning Awards this week.
Thinkbox managing director Lindsay Clay introduced Tess by saying: "She is the toughest hardnut of judges. Do not be fooled by her cuddly personality. No one has more exacting standards than our chair of judges.
"Carrying a slight injury from an altercation with some broad beans, let me welcome Tess Alps to the stage."
Presenter comedian Russell Kane reintroduced Tess later by saying: "Welcome back the alpha female silverback of the industry, Tess Alps."
Take That, and party
Last night's Sky summer reception was packed to the rafters by the great and good of the media world, and Bitch, who mingled with Sky Sports presenter Jamie Redknapp and his impossibly pretty wife Louise (Bitch has never been so jealous of good genes).
From the News Corporation stable she also spotted James Murdoch, Sky Media sales boss Nick Milligan and News international chief executive Rebekah Brooks, who confided in one of Bitch's spies that she had to duck out early to see manband Take That later that evening.
Taking a leaf from the Royal Wedding - the Durbar Court in the Foreign Office had never looked so good – Sky had even shipped in a fake lawn, trees and sketched its logo across all the windows.
Game for a laugh

Bitch managed to pop in to the News International Big Tablet Debate this week, where the industry discussed the next stage of print development on iPad style devices.
However, listening to the ever erudite Nicholas Coleridge, she had a lol moment herself, when the managing director of Condé Nast UK, described gaming on tablet devices like "property programmes" and "Chinese food", satisfying at the time, but ultimately forgettable.


With friends like these, who needs Frenemies?
Bitch hears that Sir Martin Sorrell raised quite a few laughs at Tuesday night's fundraiser for advertising and media charity Nabs, which gave the chance to eight industry executives to pose him questions.
Among the WPP staffers daring to put their overlord on the spot was Mindshare account manager Georgina Faun, who asked him who was WPP's biggest "frenemy" in digital.
"Oh, that's a stinker to start with," complained Sorrell, before telling Georgina, "I hope this is not career threatening." Whoops…
You weren't safe either if you weren't on the home team. "Why did you choose Burnett?" purred Sorrell to Leo Burnett grad Angus Maclay, whose undaunted reply Bitch believes was made because Publicis Groupe chief executive Maurice Levy asked him to.
"Oh, wash your mouth out with soap" Bitch hears was Sir Mart's retort.
Bitch doesn't know what it is with Sorrell and bathroom objects (after his infamous bath-shaped recession comments), but he reached for another one later, when asked if the full-service agency model would return.
"No, the toothpaste is out of the tube on that one," he replied, going back to the bad old days before the nineties when "media people were treated as second-class, even third-class citizens".
"They didn't get the nice cars and the salary increases, certainly not when I was at Saatchis," the ex-Saatchi finance director quipped.
A brush with royalty

Bitch has always wanted to hobnob with royalty (she still has a thing for Prince Harry), but up until now, the invite to the palace has eluded her. So she was a little dismayed to hear that Matt Teeman, director of ad sales at BBC Magazines was on his way to a garden party at Buck House this week, along with his wife Ali Teeman, former marketing and new business director at i-level.
Quite what Mr Teeman did to deserve the invite, Bitch is not quite sure, but she hopes the pair had a good time, and they seemed to be, when she discovered that they had stopped off at top London eaterie The Savoy for lunch before their brush with the top knobs.
Well that's it for this week poppets, and just remember, behave yourselves.

Ciao darlings

Bitch xxx