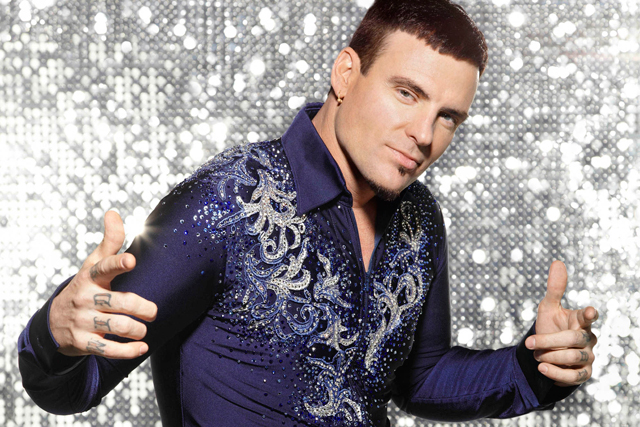 Ice, Ice, Baby
Looks like Bitch's little broadcast chums at ITV have come up with a novel solution to bring in a key sponsor for its primetime show, 'Dancing on Ice' this year.
This showgirl hears that some key contacts form leading media agencies will be contacted in the coming days to join in their very own 'Dancing on Ice' competition. The broadcaster will be producing four e-newsletters to go out to its current media database, including a video of industry colleagues "having a go on the ice", according to ITV, with those of you media types choosing the winner getting a night out at the Ice Bar in central London.
Now Bitch knows most of the high-level trading directors in town, so is looking forward to the likes of Chris Locke from Starcom or Mark "Jarvo" Jarvis from the7stars donning the elastic-sequined suit and giving it a go.
Keep on running
This Great North Run takes place this weekend, the half-marathon with its cast of celebrities, media executives and the occasional very low-ranking trade journalists.
The Daily Mirror's Pride of Britain team is raising money for Cancer Research UK, Leukaemia and Lymphoma Research, Bitch hears.
The team is made up of past Pride of Britain winners and celebrities including James Argent from TOWIE, 'Coronation Street's John Michie; Emmerdale's John Middleton, Tom Lister and Tony Audenshaw; and Tom Scurr and James Atherton from 'Hollyoaks'.
But Bitch can forget about these Z-Listers, the real A-Listers for this girl are headed by Mirror, commercial chief David Emin (who may make an appearance in pink Lycra, Bitch has been told) and seasoned marathon runner Mark Hollinshead.
Media Week's very own John Reynolds will inevitably be bringing up the rear.
Primal urges
Bitch is revving up for a secret gig by old rockers (and hard partiers) Primal Scream later on tonight. The gig venue is being kept under wraps until the last minute, but speaking of wraps, the gig has been set up by Carat Sponsorship, with iconic magazine Dazed and Confuzed (on behalf of Luxxotica brand Ray Ban).
The activity includes online activity on social media channels held on the Facebook page of the magazine, for Ray-Ban fans to choose two iconic tracks from the last 75 years, that Primal Scream will perform with a surprise guest, in celebration of Ray-Ban's 75th anniversary.
Sound like a great gig for a great client, but not that loyal a one, as Ray-Bans parent company Luxottica is in the process of moving its media business to Omnicom Group following a global pitch.
This girl hopes that the swansong on the client goes well tonight.

Until next week my little rock 'n' roll types.

Bitch xxx