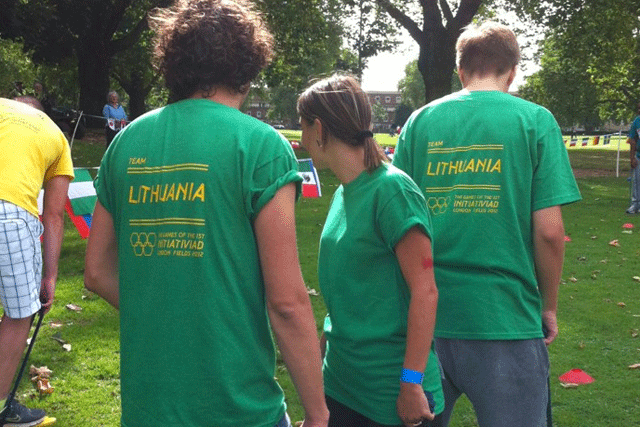 Going for gold
Like most of the UK, Bitch is a bit depressed that the Olympics are finally over. She shouldn't be though, as news has reached this girl of an even more thrilling event in medialand, the inaugural Initiativiad.
It was dreamt up at Interpublic media agency Initiative by its head of direct Tristan Bentall (soon to up sticks for OMD Australia) and business director Patrick Owen.
Bitch hears that the events will be part of the agency's summer party and include an egg and spoon race (one member of each team has to run down the stairs from the 4th floor, go outside, round the building and back up without dropping the egg). Release the Cracker (first to eat 10 crackers with peanut butter). TT Killer (a team table tennis game) and the bizarrely named Bin Shot.
The Initiativiad will include six teams apparently named at random: Kazakhstan, Cameroon, Lancashire, North Korea, Lithuania and the Cook Islands (which has since been renamed on the chalk scoring board in a rather rude manner according to Bitch's source). In a bit of an update and an upset, Lithuania has already been accused of cheating by Initiative chief executive Alex Altman. Bitch will keep you up to date on the inquiry.
Park life
However, Initiative is not the only media agency that has been getting sporty after the Olympics. Carat has also been flexing those muscles and firming up. Bitch hears that the now Dentsu-owned agency recently held its own Carat Sports Day across the road from its Triton Street offices in Regent's Park.
Activities on offer consisted of – yes, you guessed it – an egg and spoon race, and a three-legged race.
The management, including managing director Tracy De Groose and head of media investment Adrian English chose to make fools of themselves through a very retro Space Hopper race that Bitch hears turned a bit overly competitive.
You media types and your desire to win…
Smooth operator
Even though he made us all want to slash our wrists during his infamous 'Our Tune', Bitch hears that legendary DJ Simon Bates has been on top of the world this week, or at least on top of the O2 arena.
From the roof of the infamous venue, the daredevil Smooth presenter congratulated the nation and reflected on what has been a hugely successful summer for Britain, from the national celebrations of the Jubilee to the sporting feats of Team GB.
While he was up there he even managed to thank one of the Olympic volunteers, Games Maker Carol Hyde.
Until next week my little sporty and adventurous types.
Bitch xxx