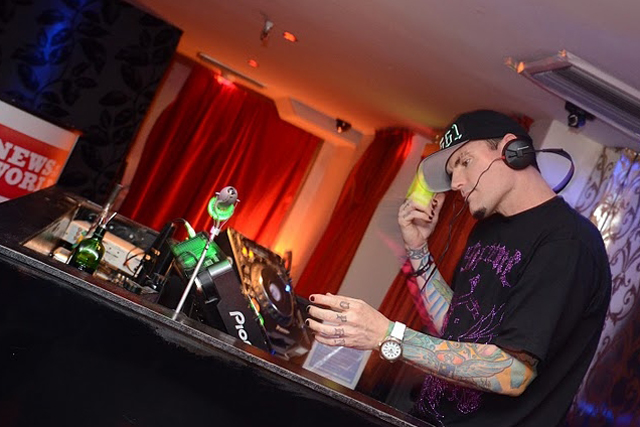 Bitch plays it cool as Ice
There's nothing Bitch likes more than a bit of VIP action, or in this case Yo! VIP action, which is why she slipped on the stilettos and made her way down to Studio Valbonne in Soho, for a night with the News of The Screws…sorry, World.
The event's host was editor, Colin Myler, who told the assembled audience, including News International's very own head of commercial strategy Neil Jones, creative solutions director Abba Newberry, and digital commercial director Alex Hole to keep their mobiles on in case any reporters needed to get a decent scoop.
News International trading director Dominic Carter was spotted gazing rather enviously at the big-voiced Paloma Faith who mingled with the audience (what a pro), after her set. Carter confessed to having a penchant for the odd singalong himself and just as Bitch thought she had a genuine scoop, a media agency boss was quick to set the record straight with "he tells everyone that".
Other distractions at the at the NotW party were Captain Cash, the whirring box of money, and head and back massages for the ladies who do lunch, yes we did spot you Claudine Collins from MediaCom, who we're glad to report was very sensible and just nipped in to see what the fuss was about.
Anyway, back to the VIP. Just as Bitch was about to take the pumps off and high-tail it home, there seemed to be an almighty scuffle on the dance floor. No, it wasn't 'I'm A Celebrity' resident fainter Gillian McKeith (also at the party), losing her footing, it was none other that Mr 'Dancing On Ice', and scourge of the Beverley Hills 'hood, Vanilla Ice.
Rocking the mike like a vandal, and waxing chumps like a candle, the former beau of Madonna (Bitch's all time favourite celebrity leotard wearer) launched into his one (and, as far we can remember) only hit single, 'Ice Ice Baby'. Cooking MCs like a pound of bacon and with girlies on standby, Mr Ice exited stage left, and left the building.

Prime sighting

On the subject of music, Brit Award winner, number one singer and our favourite Essex girl, Jessie J, is obviously impressed with size – in outdoor, Bitch means – if this picture is anything to go by, unsurprisingly passed on by the star-struck lot at Primesight out-of-home, who own the site.


The 'Price Tag' and 'Do it Like a Dude' diva, logged on to photo site Plixi to post "This moment was iiiinnnncredible! I was in the car and saw it and just screamed!!! Its MOOSSIVE!!".
To paraphrase another famous ad campaign, "calm down dear, it's only a poster."
As for Primesight, Bitch is sure that celebrities walk past your sights all day, but thanks for the snap.

Big Issue, Big Issue
Flicking through her emails the other day Media Bitch came across this mailing from the Periodical Publisher's Association (PPA) about its latest event.
This media glamour girl did a double take when she saw the impressive cast of magazine faces, including her rivals in the style stakes, Future Publishing CEO Stevie Spring, and IPC Media chief executive Sylvia Auton, under the banner 'the Big Issues' panel.
Bitch knew magazine sales weren't back to their heady days, but didn't realise things were so bad that the big guns had taken to hawking on the streets.
I'm sure Total Film and Nuts still have a loyal readership that will at least take the mag off the shelf, skim through it, and put it back.
No need to become vendors my darlings!