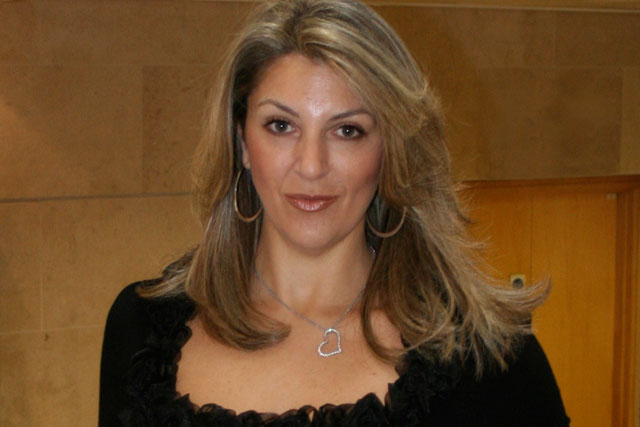 Claudine, you're (not quite) hired
While others have been at the Cannes Lions Festival of Creativity sipping rosé on The Croisette, Bitch hears that a certain Ms Claudine Collins, MediaCom's managing partner and joint head of investment has been batting back at least one hosting offer on a television show following her appearance on 'The Apprentice' magazine special and it's sister show 'The Apprentice: You're Hired' last week.
Apparently, our Claud had a production company phone her and ask whether she would be interested in auditioning for a new advertising-based comedy show in the pipeline. Bitch wasn't told who the production company was, but is assured that Claudine turned the offer down gracefully. Surely it's time to renegotiate that WPP contract, my darling?
Although, for those of you out there who know Ms. Collins, it's hardly as if her life could get more glamorous…
I'm at MPG, Get Me Out of Here...
Bitch is sure that it can't be that bad working at MPG Media Contacts, especially after seeing the urbane CEO Marc Mendoza in action at Media 360, so she was surprised to hear about a fundraising event held at the agency this week tagged, I'm at MPG Media Contacts – Get Me Out of Here.
Bitch hears that the day consisted of challenging an MPG Media Contacts member of staff to get as far away from the agency as possible (perish the thought). According to MPG Media Contacts the journey started ominously with the Central line out of order.
However, the first piece of great news Bitch hears is that the agency's client P&O managed to donate a ticket to France. Georgina Broadhurst at Channel 4 laid on a taxi, but Neil Eatson, digital group account director, had already sprinted to Buckingham Palace from the agency's Leicester Square HQ.
The next challenge was to get from central London to Dover.
Neil was waiting at Victoria station while back at MPG HQ, Bitch hears the rest of the team were struggling.
Using charm and charisma, Neil managed to blag a free ticket all the way to Dover. He's somewhat sheepish about what he had to do and he won't give us any details, but Bitch hears that he took one for the team in the name of charity.
The next big challenge came at Dover Priory. There was a 20 minute window to get from the station to the ferry and it was a 28 minute walk (even for the strapping fella). Channel 4 offered up the taxi to get there and all the agency needed to do was book it.
Bitch hears that 14 Cab companies later, they finally got through to someone who would take a phone booking, and Neil arrived at the terminal with minutes to spare.
A relaxing journey was had on board one of P&Os new ferries before he arrived at Calais with enough time to get to the beach.
Clearly the event was a lot of fun, however the main purpose of the day was to raise money for The MS Society. The final amount raise was over £2,700.
Bitch hears that several people in media got together to make it all happen, and MPG Media Contacts asked me to thank you all for getting involved.
Neil was ably assisted by his back room team at MPG Media Contacts: Gavin Jones, vision director; Marketa Rypacek, group account director; Tanya Burns, group account director and Rebekah Cavanagh, group account director.
Cannes brought to book
"And finally," in the words of the 10 o'clock news, Bitch hears there was an Alice In Wonderland moment at Cannes this year with The Brand Union's and Lambie Nairn's Big Book creation outside the Palais.
The giant book of photographs by global marketers to showcase their creativity, was photographed by acclaimed photographer Rankin.
From the state of some of the conversations she has had with some of the media types (and most of the journos) it doesn't matter how big it is – they still won't be able to focus on it!