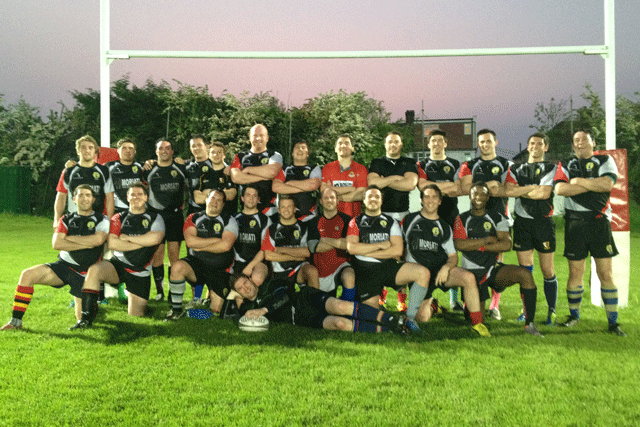 Sliding down the greasy pole
Bitch has heard of various members of media who will do anything to climb the greasy poll, but not many who will do all they can to slide down it. Step forward one Mr Jed Glanvill, chief executive and leader at WPP agency Mindshare, who, this girl has found, has a penchant for countryside Olde-England games.
Lost in the archives of YouTube, but not that lost for one of his competitor agencies to send to Bitch, is a video of Jed, who has an abode in Somerset so is used to country ways, competing in the Greasy Pole Blakeney Norfolk challenge where the buff and toned chief executive does his best to slide to the end of a pole over a river, almost making it.
Speculation that he is entering the same challenge in this year's London 2012 Olympics has (unfortunately) turned out to be just that. However, the competitive spirit and determination is something Jed possesses in spades, if his delivery of the £12m Post Office media account to the WPP agency earlier this year is anything to go on.
Happy anniversary dear...I think?

Across at Mindshare's sister agency MEC, Bitch hears that there is a little bit of confusion surrounding the WPP media shop's 10th anniversary – apparently no one can actually pinpoint the date when it is actually due to celebrate its decade in business.
So much so, that instead of holding a staff party on the actual date, the agency, led by chief executive Steve Hatch, is not having an all-staff party this month (when they have informed the press of their birthday), but next month, at a venue yet to be confirmed.
Well poppets, you may have had a case of selective amnesia, but this girl wishes you a very happy birthday – when it comes.
Shooting Times

Looks like IPC Media has gone a little bit tally-ho on this girl, as the senior management are set to head off to a week's shooting this weekend. Headed by managing director of IPC Advertising, Charlie Meredith, the clay pigeon shoot will include the likes of the group trading director at IPC Media Ian Tournes, and Steve Goodman, managing director of print trading at GroupM.
Maybe this girl is being a little over-cautious, but she's not so sure that media owners and agencies with loaded guns mix that well – now play nice, boys.
Blood on the pitch

This girl would like to congratulate some men with very odd-shaped balls (the old ones are always the best). Earlier this week, she was informed by those recruitment types at Moriati Media that they'd pulled the jock-straps on in the guise of the Media Nomads to triumph in the City League Final by 27 points to the 24 scored by rivals Herbert Smith.
The Nomads have been sponsored by Moriati and are coached by Charlie Curtis, a director at Moriati Media.
It's not like it wasn't blood, sweat and tears out there this girl hears – well, a little more blood than the other, as Michael Denholm account executive at MPG Media Contacts ended up being pulled off with a broken nose.

Well that's enough for this week darlings, Bitch has got a rather large bath to go and dive into.

Ciao

Bitch xxx