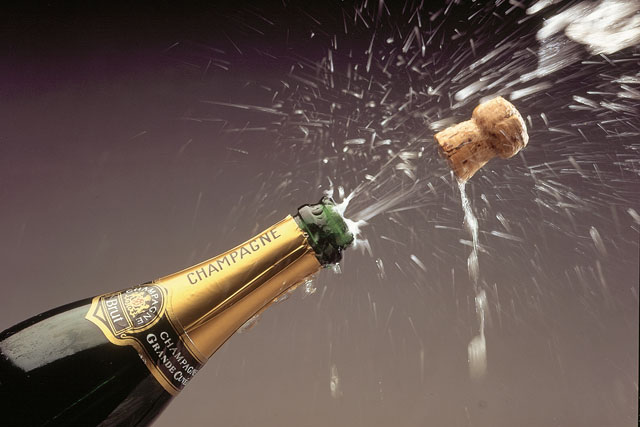 Popping the cork
Bitch would like to say congratulations to Starcom MediaVest who picked up the £230m global Heineken media account yesterday, and thinks the agency was due a little celebration.
She's assured that the Heineken (and Fosters, Sol and other Heineken brands) were flowing rather earlier than usual, due to a morning announcement.
However, this girl hears that one Starcom MediaVest staffer failed to impress by opening a bottle of Champagne and "doing a Formula 1", according to one source, by having a shake, popping his cork and spraying his sticky fluid all over the agency. This girl just thinks that's a waste of good Champagne…
Atlantic crossing
Well, what a drama, my little lunching-types. Of course, Bitch is referring to last Friday's cordoning off of medialand due to someone strapping petrol canisters to their body and holing up on Tottenham Court Road.
Agencies that had to be evacuated, this girl hears, included Posterscope, Starcom, ZenithOptimedia, PHD and OMD.
Following the incident, the rumours started to spread, but the most scurrilous (although funniest) relayed to this girl was that one overly outspoken member of the aforesaid OMD was heard to say, "I really didn't think that Steve [Williams, outgoing CEO of the agency] was that upset about leaving."
As Bitch knows that Steve had his leaving do last night, before he jets of to a new life in the US and the purple of PHD, she can confirm that any disturbance before the weekend in central London was not to do with Mr Williams – that was actually last night's pub crawl rampage.
Rock DJ
This girl was one of the lucky ones to attend the Absolute Radio secret gig by bad-boy rockers Kasabian on Monday, which will be broadcast on the station on Sunday at 10pm.
Celebrities in the crowd included Carol Vorderman, although no one was brave enough to ask her for a "p please", and actor Robert Carlyle.
This girl's favourite DJ Christian O'Connell broke out the most rock 'n' roll outfit he had in his wardrobe (not quite so sure about the rock T-shirt twinned with the tweedish jacket though, darling) and conducted an interview with the band.
Bitch can tell you media types included the revelation that the lead singer Tom, used to be pornography curator for the band and had a stash of girlie mags for the band to "use" at the back of the cupboard where his Mum wouldn't find them, and that when the band was touring the US they missed: Sky Sports; proper sausages; white bread; tea bags, and good milk.
And they also bought a steamer from a home shopping channel and cleaned their whole apartment with it before the gig, those crazy rock 'n' roll kids.
Until next week remember – we built this city on rock 'n' roll, darlings.
Bitch xxx