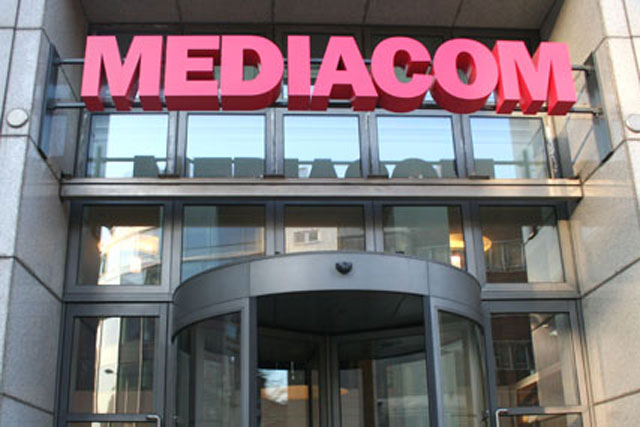 MediaCom plays the dating game
Bitch has been keeping her ear to the ground this week and has heard that tonight, the marketing team at the insurance arms of RBS (Churchill, Direct Line, NIG and Green Flag) and their WPP Group media agency MediaCom are to conduct a "speed dating" event.
According to an inside source at RBS, "MediaCom know our business and deliver great results," but "it's always good to challenge the status quo and make sure that we're not going stale".
Bitch has a fair amount of experience with speed dating (she's sure she's bumped into some of you in the past), but the phrases "freshen things up" and "keep the relationship alive" might not bode well for an agency that is currently trying to defend its incumbent position on the media business for the £50 RBS retail banking business.
Lucky 13 (we hope)
Bitch has always had a thing about superstition, so she's a little concerned about a charity skydive that Havas-owned Arena Media are organising for the 9 October in aid of Breast Cancer Care. Now Bitch isn't one to pass her suspicions onto someone else, but the agency has decided to send 13 "lucky" people up to jump out of a plane at 13,000 feet.
The team are aiming to raise a minimum of £3,000 for the charity. Among the other activities going on will be a sponsored silence from Dan Clays (pictured), Arena Media's chief strategy officer (Bitch knows how hard that will be for Dan) and a slave auction, which is rather less kinky than Bitch hoped.
It all a bit of fun, meaning the lucky bidder will be able to whip one of the Arena Media boys and girls into shape, make them tea and polish their shoes all day.
Being the up-to-the-minute kind of agency Arena Media is, you will be able too follow all the antics on that Twitter social networking thing at @ArenaSkyDiving.
Buzz marketing
What is it about French media companies and bees Bitch has to wonder? The reason she asks such an obtuse question? It seems that outdoor specialists JCDecaux has been buzzing (sorry) around the issue of conservation as it has recently harvested its first crop of honey from it's apiary (bee houses, darlings) in Plaisir Sainte-Apoline (just outside Paris, poppets).
The site comprises 15 beehives housing almost a million bees (they've even released a press statement, they're so proud).
They're not the only French media company to turn all sustainable over the endangered bees, as Aegis have also been in on the act with four hives of 10,000 bees on top of its Regent's Place headquarters.
Is it just Bitch, or does this have a bit more of a whiff of the tofu eating, sandal wearing, joss stick burning about it that the hard trading, cut and thrust, long lunching "shall we have another bottle?" ethos that used to be the everyday in media.
I mean, she even heard that both companies give out beekeeping lessons. Right on.
Until next week mes petite fleurs.
Bitch xxx