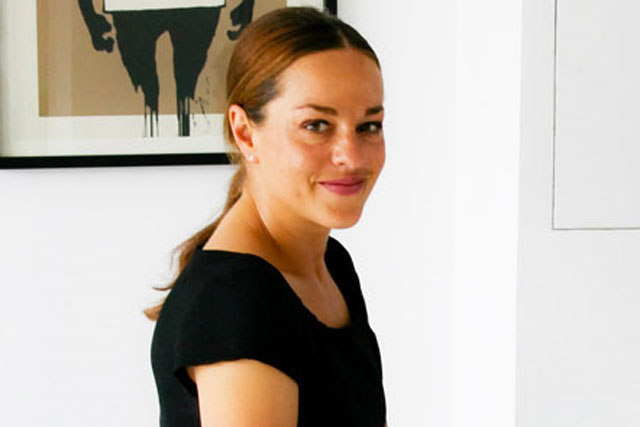 Last week, Initiative enhanced its senior management line-up with the appointment of Anna Watkins as managing director.
She joins from the digital outfit Grand Union, where she was the group managing director.
We suspect we can relate this to something of a trend. No – not people with a digital background recolonising (and thus continuing the reinvention of) mainstream media agencies. (Though we've done that one too.) We're talking about women taking on senior roles in media companies.
Once upon a time, there was only one woman of any celebrated stature performing in the media buying circus – Christine Walker of Zenith and Walker Media fame – and she was basically accepted as an honorary bloke, with her fags, red wine, dirty laugh and penchant for staying out late.
Maybe it's something to do with the fact that the industry has recently been downplaying the importance of its heritage in the dark arts of confrontation – and, instead, begun cultivating more collaborative and intuitive skillsets.
For instance, ITV sales (also now run by a woman, come to think of it) employs fewer out-and-out orcs these days and even the trading people on newspapers are semi-house-trained.
One after another, bastions have been falling – and just look at MediaCom. In December last year, Claudine Collins was appointed the managing director of an agency that already had Karen Blackett as its chief executive, Jane Ratcliffe as its chairman and Sue Unerman as its chief strategy officer.
Blackett says the issue perhaps isn't one of gender, as such. She argues, "I personally believe it is about skillsets – and a recognition of where those skills are in different people. It is important to really listen, coach, challenge and lead.
"A woman can be challenging and confrontational when needed. The important thing is an ability to recognise when that is needed – as is technical ability and the ability to demonstrate emotional intelligence in reading situations.
"My dad used to tell me when I was growing up in a tiny house in Reading that 'you're female and you're black – you'll need to try twice as hard as anyone else in life'.
"I'll also be telling my son to try twice as hard as anyone else and that's because that's a work ethic I personally believe in – nothing to do with race or sex."
Meanwhile, Ita Murphy, the managing director of Mindshare, points out that media agencies have never had any trouble attracting women. At entry level, the balance between the sexes is split broadly 50:50.
The real issue facing all businesses is retaining women once they become mothers.
She adds, "Women expect to work shorter hours and far more flexibly once they return from maternity leave. Whereas in the past this was seen as career suicide, nowadays working reduced hours is the norm.
"At Mindshare, we pride ourselves on working hard to accommodate returning mums - we feel our business would be worse off without senior women. This is due in part to the fact that many of our senior clients are women and value having a female counterpart."
Absolutely, Tracy De Groose, the managing director of Carat, agrees. She argues that we are witnessing broad cultural shifts in the nature of leadership.
"The command and control structures we have inherited from traditional leadership are making way for styles characterised more by empathy, partnership and collaboration than by ego", she says.
"This new breed of connectivity will be an increasingly valued skill for organisations in the future and is an enormous opportunity for female leaders."
And yet Pippa Glucklich, the managing director of Arena Media, also points out that, when you examine the industry statistics in depth, the picture isn't unreservedly rosy.
She says, "The most recent stats I saw were poor in terms of women at the top – although this was for the whole sector, not just media.
"It does seem to be that women are most valued in broad management positions, where their skills – in areas such as talent management, long-term strategic business direction and the ability to weave together the complexity of the current climate into compelling stories – are particularly valued.
"But I regularly meet young women who are concerned about their future, how they will juggle being a parent with a successful career – and, more worryingly, they are often afraid to voice this at work for fear of it limiting their opportunities.
"So, despite our impression being that things have improved, there is still a long way to go and no room for complacency."
Are women now more likely to get on in the industry?
Yes: Karen Blackett, chief executive, MediaCom
"More women in senior roles smashes the belief that there are glass ceilings for women. I believe our industry is promoting and championing people with the right skillsets."
Maybe: Ita Murphy, managing director, Mindshare
"Greater creativity, open communication and persuasiveness are far more likely to pay dividends in a shrinking market than old-style table-bashing. Interestingly, there are still very few senior women at digital media owners."
Yes: Tracy De Groose, managing director, Carat
"Agencies of the future will need to be innovative in their approach to deliver value to clients. Connectivity, collaboration and holistic thinking will help agencies achieve this. Women's strengths in connectivity will help more of us succeed as leaders."
Maybe: Pippa Glucklich, managing director, Arena Media
"While there are a fair few amazing women running media agencies, there are also agencies with no senior female representation. This is almost entirely true when you look at the big trading and investment positions."
Got a view? E-mail us at campaign@haymarket.com