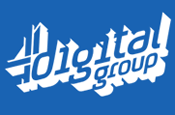 If there is one complaint from media agencies about 4Digital Group, it is a lack of recent communication about its plans.
Currently, there is no commercial director and, as a result, there has been little dialogue between agencies and the consortium since it won the licence to operate the second digital multiplex last summer.
So, it's no great surprise that last week's news that it is set to do a deal with Digital One to launch the first of its nine planned services in April has been met with cautious enthusiasm.
Cautious, because agencies feel they don't have sufficient information to form an opinion about it. Enthusiasm, because of the potential 4Digital affords commercial radio, such as rivalling the BBC's content and the ability to promote its service online and on TV.
Things started to go quiet around 4Digital when Digital One's majority shareholder, GCap, announced its plans to withdraw its 63 per cent stake in Digital One in an effort to ward off a bid from Global Radio. The move left only three out of Digital One's ten possible slots occupied, as stations such as Planet Rock closed. As a result, 4Digital's shareholders, led by Channel 4, got cold feet amid concerns that there was insufficient demand for two multiplexes.
Now, following the takeover of GCap by Global, its withdrawal from Digital One has been put on hold, and Global's chief, Ashley Tabor, is leading the negotiations with the 4Digital chair, Nathalie Schwarz. A deal between the two parties would result in shareholders in both consortia forming one group that operates both multiplexes. This needs approval from Ofcom because, presently, no single party can operate more than one national digital multiplex.
Speculation is that Channel 4's services - Channel 4 Radio, Pure 4 radio and E4 Radio - will launch in April on Digital One. 4Digital's other services, such as UTV's Talk Radio, Sky News Radio and Bauer's Closer Radio, are expected to broadcast from multiplex two at a later date.
So, despite the teething problems and the lack of concrete information in the market, does 4Digital stand a chance of success?
Richard Jacobs, the head of radio at MediaCom, is sure it will be a boon to commercial digital radio: "This feels like a worthwhile solution to a complex situation, which should enable the broadcasters involved to offer fresh, unique, well-targeted and engaging radio brands to a wide audience. We hope they are also able to take some listening from the BBC, as it is this new audience for the commercial sector that is so attractive to advertisers and that will start to make digital radio more commercially viable."
Helen Keable, the head of radio at Manning Gottlieb OMD, adds: "The combination of Channel 4 and its many shareholders should bring the listener a strong new product line-up, and there's a big opportunity now for Global Radio to bolster its offering via the somewhat ailing first UK digital multiplex, DigitalOne."
Cathy Lowe, the head of radio at PHD, tends to agree: "I think there's a lot of potential because what 4Digital is offering nationally is something different from what currently exists digitally, but it depends on how much investment goes into those stations. It may work, but they need to put a lot of effort and conviction behind those channels to ensure that success."
Jonathan Barrowman, the head of radio at Initiative, believes it has a shot if it gets its strategy right. He says: "DAB take-up needs an injection of energy to get consumers to buy DAB sets. It needs content that you can't get anywhere else and it needs to be promoted. Channel 4's offer in terms of the stations it's looking to launch and the way it wants to launch them is a purposeful fight against the BBC. It has the ability to promote radio services across telly and the internet, and as commercial radio is made up of lots of regional and local stations, both consumers and advertisers would prefer a national platform."
YES - Richard Jacobs, head of radio, MediaCom
"The coming together of the Digital One and the second national digital radio multiplex appears to make sense on a number of levels. The news signals a positive step for both 4 Radio and digital radio as a whole."
MAYBE - Helen Keable, head of radio, Manning Gottlieb OMD
"Only if they can show staying power at a time when those who have been brave enough to look to the future and offer diversity have been blighted by oppressive carriage costs and the first fall of the cost-cutting axe."
MAYBE - Cathy Lowe, head of radio, PHD
"There's probably not enough room for another multiplex, but if 4Digital concentrates on its three stations, then, yes, there is room and they could be successful. But investment is key and the content is key."
MAYBE - Jonathan Barrowman, head of radio, Initiative
"Channel 4's role is potentially pivotal, because it can use its television assets to promote its radio interests. You can have a great warehouse, but if you don't have a shopfront, then no-one knows it exists."