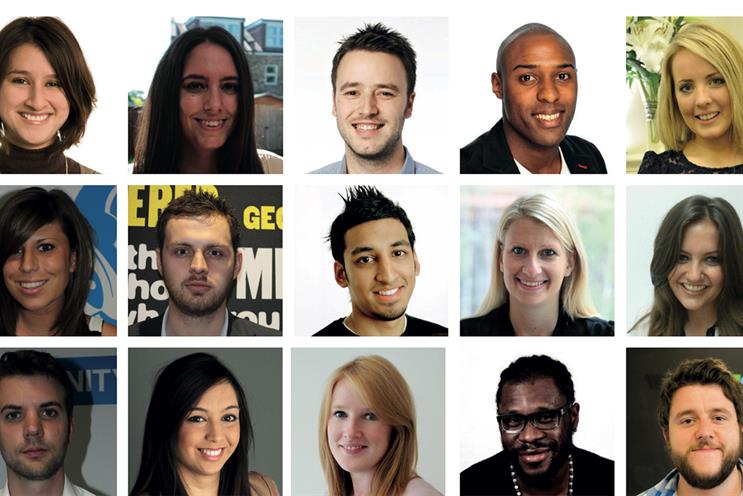 We have been talking a lot at Campaign recently about the rise of "the new breed" in marketing communications. These digitally savvy leaders and thinkers don't just embrace technology. They are innovators who want to work in more collaborative, nimble and entrepreneurial ways – regardless of their age.
It is one of the reasons why Media Week and Marketing are moving under the bigger editorial umbrella of the Campaign brand from next month to reflect how the boundaries are blurring between different disciplines.
The new breed isn't just about today's leaders. It's also about finding the next generation of future stars in every sector – at a time when almost every part of the media business is facing disruption.
So we are delighted to continue the Media Week 30 Under 30 competition, in association with MailOnline and Metro, to find the smartest new faces aged under 30 in Britain's media agencies and media owners.
This year's judges include three previous winners: Luke Bozeat, a joint managing director at MediaCom London; Davina Barker, the head of agency sales at Digital Cinema Media; and Tom Denford, a co-founder of the media consultancy ID Comms.
Mel Scott, the chief revenue officer at Mail Brands, Sophie Robinson, the creative director of Metro, and Amanda Pitt, a partner at the media recruitment company Grace Blue, are among the other judges.
Bozeat recalls that entering the competition in 2008 "helped me understand what I wanted to achieve in the industry and focus my drive more effectively". Now, as a leader at Britain's biggest media agency, he says what he looks for in rising stars is "a curious mind; a desire to 'be the change that is needed', not just highlight what needs to change; and the willingness to constantly learn and help others to learn from them".
Barker says that being selected as one of the 30 Under 30 "raised my profile and gave me the opportunity to meet some amazing people, who I'm still connected with today. More importantly, it gave me the confidence to believe in myself."
When looking for future leaders, she says: "I always try to find the non-conformists; the ones who aren't scared to challenge themselves, as well as the rest of the team. They have to have a desire to learn, not just about their individual role but about the industry." And "they have to be someone who people will want to go down the pub with".
Scott says young staff should be self-starters: "I look for early-adopters who can demonstrate real-life ex-perience. I like imagination, curiosity and proactivity, and those who feel comfortable challenging the ways in which we work and engage with our customers and audience."
MailOnline and Metro have backed the Media Week 30 Under 30 because their titles reach 82 per cent of millennials aged 18 to 34. DMG Media has also published new research, called Millennial Rules, that recommends nine ways to help advertisers reach millennials. These are: embrace differences; nurture success; sell lifestyles; ease pressure; be inspiring; give, don't just take; keep it real; don't irritate; impress and entertain.
Candidates for this year's 30 Under 30 can nominate themselves or be recommended by a colleague. The application deadline is 13 May.
Every entry must include a video submission, answering two questions: "Why should advertisers target millennials?" and "Using traditional media to advertise to mil-lennials won't work – true or false and why?" Candidates must also explain in writing their greatest achievement in media, an example of problem-solving for a client and their hopes for the future.
For more details, visit www.mediaweek.co.uk/30under30