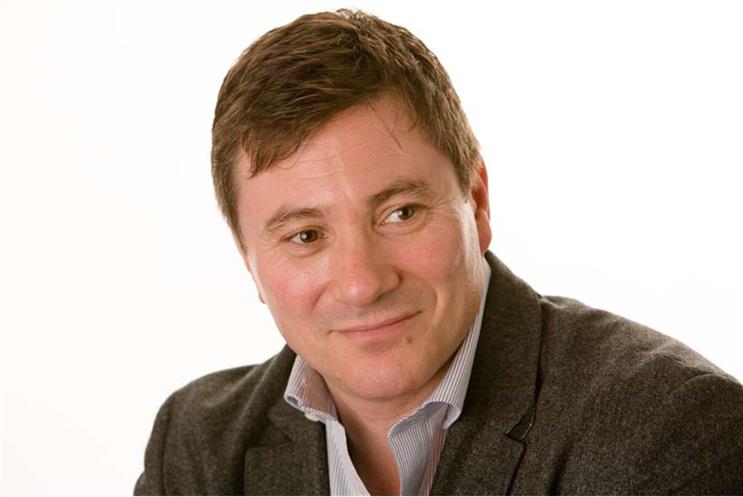 Vincent Sitwell, managing director of Accord, gives us his insider insight about working for the award-winning agency and what it takes to be a successful senior account director in broadcast.
Why should someone want to work for Accord?
We offer a great mix of opportunity and it's an exciting place to work. Being an independent agency means regular access to decision makers who listen and get things done. You'll also benefit from not being siloed into one area, as we're one big team so no matter what your specialism, you'll get exposure to all the disciplines that deliver our joined-up approach.
Tell me about the senior account director in broadcast role you're currently recruiting for
It's a brilliant opportunity to lead the growth of broadcast media channels including DRTV, VOD and emerging digital streaming services. The successful candidate will work alongside our planning director on Accord's media team to manage existing spend across a variety of clients, seek out new opportunities amongst Accord's considerable client base, as well as participate in new business activity. You will be required to discuss and understand clients' business objectives, agree budgets, identify the most effective channels, negotiate competitive prices, track campaigns, optimise activity, provide regular performance updates and ultimately deliver tangible results.
What exciting projects or initiatives are you working on?
We've just signed a new two-year deal working with one of our most important clients to provide an end-to-end completely joined-up marketing services solution. This includes the design and development of a new website and full integration of LOOP - a flexible data visualisation system that consolidates reporting data from offline and online channels. For the first time, we will bring in and visualise sources of data from TV scheduling information, call tracking records, online tracking and CRM/lead information. Performance data will then be blended to expose true sales ROI. This client will also be hitting TV for the first time come the end of the year and the senior account director - broadcast will be directly involved in this exciting project.
What sets you apart from other marketing agencies?
We are uniquely positioned. As a specialist agency focused on the travel, recruitment and retail sectors, we've always invested heavily in our people, technology and resources. At Accord, you will find we offer similar benefits to our clients that networks offer brand-led clients with budgets 10 times the average of ours. LOOP is a great example of our market-leading approach to technology and data-driven marketing solutions.
What makes Accord's approach to planning broadcast campaigns different?
Now that viewers are watching TV shows on their own schedules across a variety of devices, we're thinking beyond the commercial break. We're extending advertisers' media buys, customising creative to be leveraged across VOD and other digital formats. Our approach gives our clients creative assets that live beyond the commercial break, on multiple platforms, increasing effectiveness for long-tail engagement.
What career progression and development opportunities do you offer?
We are serious about growth. We're lean and mean, laser-focused on what our clients need from us. We're solving big questions around joined-up marketing and attribution. It's a brilliant time to join us and we have a great track record for taking our people on the journey with us. Rated 'Brilliant' in the 'Best Companies Survey 2016', we have many people who have been with the company for over five years. We're proud of our collaborative and open culture. If you are good, we work to keep you and that means career progression and plenty of development opportunities from cross-channel training to leadership skills development.
What other perks do you offer?
Our staff enjoy a wide range of employee benefits that include interest-free season ticket loans, free eye tests, childcare vouchers, a cycle to work scheme and reduced cost private health care. We regularly run employee incentives, including our Employee of the Quarter and Employee of the Year initiatives worth £2,000, and we are always reviewing the benefits we offer to ensure that they are in line with what our employees want.
Sum up what it's like to work for Accord
Accord will be challenging, enjoyable, rewarding and fun. We're proud of our collaborative and open culture and you'll feel valued and part of something that matters to everyone involved.