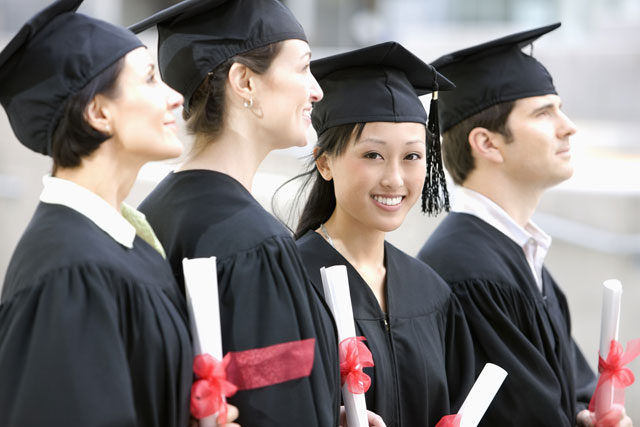 When, in a recent conversation with a veteran agency boss, the subject of recruitment came up, we rather naively shared our assumption that, in these rather uncertain times, graduate intake would be dwindling somewhat.
Nonsense, he said - he'd bet it's rising and is likely to continue to rise. After all, he added (the old cynic that he is), if you manage to let an experienced executive go, you can easily, for the same money, hire half-a-dozen willing young recruits in his or her place.
While he was at it, he also pointed out that some media organisations (with quality newspapers believed to be leading the way) are currently employing an unprecedented high number of people on internship and work-experience schemes. And, yes, this is a phenomenon more prevalent in editorial, but it's hardly unknown on the buying and selling side of the business.
You could, of course, point out that this sort of thing merely underscores the notion that the sector is as desirable a destination as it has always been. Longer term, though, you could argue that it has worrying implications.
There are those who fret that we may be reaching a point of no return where the commercial side of the media industry is concerned. After all, its future depends on its ability to attract talented and ambitious entrants who are willing to believe that, in return for their efforts, they will find at least a modicum of fulfilment and prosperity.
However, the recession seems to be accelerating a move towards automated digital trading platforms. There is a feeling in some quarters that, as a consequence, media is likely to become commodityand process-driven - a rather dull back-office function.
Is its glamour beginning to fade? Absolutely not, Mark Howe, the country sales director of Google UK, responds. "I tell people joining the business that it's not too late to be early - especially when you look at what is happening in (online areas such as) social, local and mobile," he says. "The people joining media owners and agencies who understand how the whole thing fits together will lead the next generation. We set the bar high when hiring - but then we offer a lot in terms of training and resources."
Google is putting its money where its mouth is, funding a Hyper Island digital media education programme for IPA member agencies. And Steve Hatch, the chief executive of MEC, says media agencies are more than pulling their weight too.
MEC, he states, is taking on more graduates than ever before - and they have a wider range of skills than was historically the case. "Media is a key part of the value chain for clients - and I'd take issue with the notion that you can talk about a commercial side of the industry as distinct from the creative side," he says. "There's some utterly brilliant work coming out of media agencies. That's what excites advertisers - and it should excite potential entrants too."
Absolutely, Marc Mendoza, the chief executive of MPG Media Contacts, agrees. "It's certainly attractive in comparison with a lot of things," he says. "For instance, these days, would you want to be telling your friends that you aspire to go into banking? I'm not saying every area of the industry is attractive, but some very clearly are.
"I would, however, take issue with your focus on graduates. This year, we are taking on six school-leavers as well as six graduates. I think it's important to recognise that just because you can't afford to go to university, it doesn't mean you're not talented.
"School-leavers may have as much or more to offer, especially in areas like social media. The thing about this business is that it is very meritocratic, especially compared with staid professions like law or accountancy."
Actually, Stewart Easterbrook, the chief executive of Starcom MediaVest Group, states, you could argue that the industry is entering a golden age.
"One aspect of technological change is that it allows you to automate or outsource the administrative tasks that new entrants to the industry might, in the past, have spent a lot of their time doing," he says. "Now, right from the beginning, their time is freed up to do more interesting things.
"Another aspect is that agencies are now recruiting people with a far greater diversity of skills. In the digital space, we're trying to build an engaging experience for consumers - and it takes people with creativity as well as a spectrum of (technical) skills to do that. The truth is that this is a brilliant time to be coming into the industry."
YES - Mark Howe, country sales director, Google UK
"This is an exciting time to be joining the media/ad industry because there's a steep learning curve. Never before have media people had so much opportunity to make an impact on an advertiser's business."
YES - Steve Hatch, chief executive, MEC
"The buying side will be more dynamic, but that creates opportunities for programmers, analysts and coders, as well as making the planning and strategy side more interesting."
YES - Marc Mendoza, chief executive, MPG Media Contacts
"If you are any good, you will soon have responsibilities, earn decent money and, what's more, have a great time. And if you are entrepreneurial, there will be opportunities to make your mark in developing areas like social media and mobile."
YES - Stewart Easterbrook, chief executive, Starcom MediaVest Group
"We're seeing enormous change - and with enormous change comes enormous opportunity. This is the most interesting time I've witnessed in my whole career. I believe we've entered a golden age of media - and that's something to be excited about."