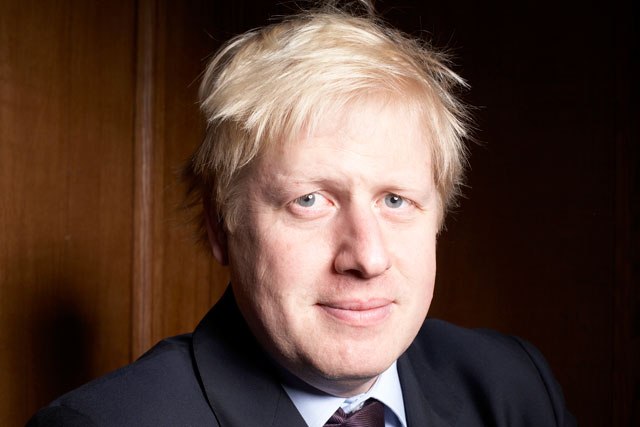 December 2009 ...
Boris Johnson is rapped by the Greater London Authority's standards committee for using his official Mayor of London Twitter feed to celebrate The Sun's decision to back the Tory Party in the forthcoming General Election.
19 March 2012 ...
But has he learned his lesson? As campaigning for the 2012 mayoral election begins in earnest, the official @mayoroflondon Twitter account mysteriously morphs overnight into @borisjohnson. At a stroke, Johnson's Twitter campaign acquires more than 250,000 followers - and the account's weblink is changed from www.london.gov.uk to www.backboris2012.com.
20 March 2012 ...
His election rivals, including Ken Livingstone, are outraged. A member of Livingstone's campaign team delivers a blistering indictment: "Basically, taxpayers' money has been spent to build up and maintain a feed that Boris has now hijacked."
21 March 2012 ...
Johnson's team had initially defended his actions, claiming that the account is owned by Twitter, not the taxpayer, and that it was his "brand" and personality that had attracted followers to the site in the first place. Then a post on Johnson's campaign website claims that, with regard to Twitter, he has been acting all along in the interests of openness and honesty - and he is mystified by all the hysteria. Strangely, though, this post is now deleted.
22 March 2012 ...
Johnson, who'd set up @backboris2012, then returns all the followers he'd seized to @mayoroflondon, mothballs @borisjohnson and gets down to serious campaigning. "Boris meets commuters at Wimbledon station," @backboris2012 crows; "I'm launching the fare deal express,"
@ken4london responds. Brian Paddick waits a day to Tweet the devastating: "With members of the Barking Gospel Oak User Group in Haringey this morning."
Fast forward ...
2 May 2012: During the campaign, @backboris2012 had been flooding the social media space with pictures of Johnson pestering commuters at Wimbledon station; and @ken4london had responded with an endless stream of pictures of the Livingstone battlebus going round and round the Elephant and Castle roundabout. But now @brianpaddick lands a critical blow. "Hello. Hope everyone is enjoying the lovely weather," he Tweets.