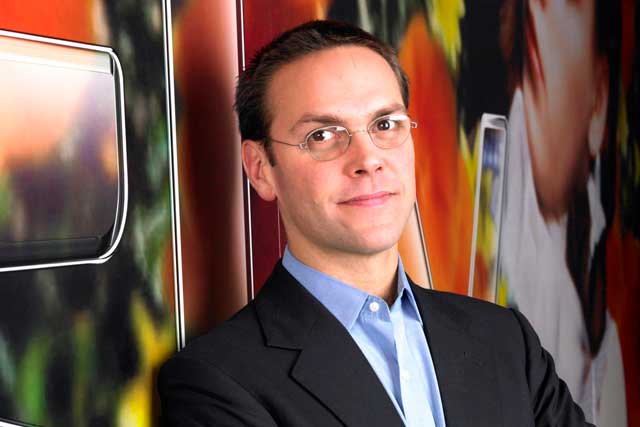 December 2007: Having been encouraged to be creative by his mother, James Murdoch had dabbled in counterculture and the arts. He soon buckled down to the family business - but such was his inexperience that his appointment as the chief executive of BSkyB in 2003 caused controversy. In 2007, he becomes the BSkyB executive chairman so he can also become the chief executive of News Corporation's interests across Europe and Asia.
July 2011: Rather unfortunately (and mystifyingly), a dreadful corporate mishap appears to have taken place on his watch when Britain's best-selling newspaper, News of the World, is closed down for some reason. There's subsequent confusion as to whether James had actually taken the momentous decision himself or whether it was in fact (in hindsight) perhaps taken by a shadowy Australian octogenarian referred to by James as "Pops".
Later in July 2011: After appearances before a Commons committee, there's confusion about whether James had opened a damning e-mail, whether he'd read it if he'd opened it - and, indeed, whether he'd understood it if he'd read it. Which he hadn't.
February 2012: In an internal communique written by James and addressed to himself, James reads of his intention to resign forthwith from his position as the chairman of News International - in response to rather mystifying pressure from an obscure group of people known, apparently, as "shareholders". The communique goes on to suggest that his time might be better spent developing News Corp's television interests.
April 2012: James resigns as the chairman of BSkyB. In a letter opened, seen and understood by the BSkyB board, James regrets that, were he to remain as the chairman, BSkyB might risk being undermined by matters outside the scope of the company.
Fast forward ...
June 2012: Keen to draw on his digital expertise while giving something back to the industry that has done so much to support him, James agrees to become the chairman of the new European E-mail Marketing Association. But he can't remember the address (whose details have never been revealed to him) and he's found, two days after his start date, wandering around St James's, looking for the mansion where his mother used to live.