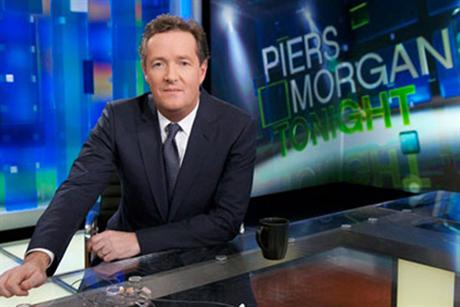 May 2000: After allegations that the Daily Mirror editor, Piers Morgan, bought shares in a listed company before they were tipped in his paper's City Slickers column, Morgan is reprimanded by the Press Complaints Commission. Two City Slickers journalists lose their jobs, but Morgan keeps his. A Department of Trade and Industry investigation decides he will not be charged, and Morgan declares his name cleared.
May 2004: Morgan resigns the Daily Mirror editorship after publishing faked pictures of British soldiers abusing Iraqi detainees. The shots had been staged on the back of a lorry in Britain. "Sorry ... we were hoaxed," reads a front page splash after Morgan's departure.
September 2007: Having mocked the US President, George W Bush, for falling off a Segway scooter in 2003, Morgan inevitably does the same four years later, breaking three ribs. The accident, in Santa Monica before the final of America's Got Talent, makes his turn on the judging panel, beside Sharon Osbourne and David Hasselhoff, even more painful than usual.
April 2011: Morgan's feuds, including those with the Private Eye editor, Ian Hislop and Jeremy Clarkson, are renowned. Bizarrely, Morgan now uses Twitter to mix it with two injury-prone Manchester United footballers, Rio Ferdinand and Michael Owen.
July 2011: Now working for CNN, Morgan is drawn into the phone-hacking scandal when the blogger Guido Fawkes alleges that a Daily Mirror scoop from 2002 (when Morgan was the editor) saw reporters hack into Ulrika Jonsson's voicemail to reveal her affair with Sven-Goran Eriksson. Morgan's stance is that while he was aware of the practice of phone-hacking, to his knowledge he never published a story obtained by hacking a phone.
Fast forward ...
October 2012: Morgan is appointed director of communications to Ed Miliband, the new Lab-Lib coalition Prime Minister. When it is pointed out that Morgan is not only injury-prone, but is felt to lack social skills and has been accused of failing to act with unimpeachable moral integrity in the past, Miliband responds that Morgan surely deserves "a second chance".