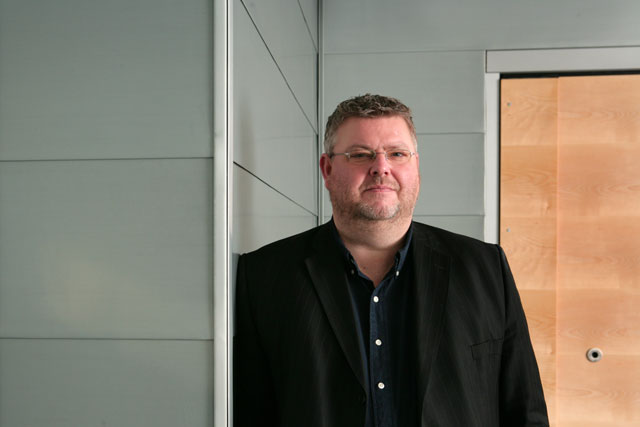 Some media owners protest so loudly and vigorously about their new economy credentials that you begin to suspect that they doth protest too much.
ITV has had so many "iterations" of various "transformation" plans that you begin to suspect its top brass have forgotten what it is that the business actually does.
None of which is remotely Gary Knight's fault - because, of course, the ever-youthful Knight has been one of ITV's most convincing and effective executives on the commercial side for longer than most people would care to remember.
Last week, though, it was announced that Knight, who is ITV's branded entertainment and digital sales director, is to take the newly created role of commercial content director. His remit will include working with the "client activation team", reporting to Simon Daglish, who is the director of multiplatform and partnerships.
This latest move is part of ITV's ongoing restructure of its commercial and online division under the latest five-year transformation plan. It prompted some cynics to speculate on whether some traditional media companies have been in danger of taking their eye off the ball where their core businesses are concerned.
And there have been publishing groups who could stand accused of putting a disproportionate emphasis on potential (or theoretical) new revenue streams that won't deliver much where the bottom line is concerned, any time soon. Many press buyers across town have become increasingly bemused at the lacklustre performance of some sales teams when it comes to maintaining a buzz about traditional print advertising.
Some media owners will say that such speculation is unfair. They're regularly criticised (not least by financial analysts and investors) for not facing up to the challenges of digital and being too slow to reinvent their business models.
But are some media companies becoming guilty of losing touch with what it is they do well? Andy Jones, the chief executive of UM London, doesn't think so. He says: "Broadcasters such as ITV have to look to the longer-term and other ways of finding revenues. The spot advertising market is a separate issue. It's sold upfront. But media owners must also find more innovative ways of packaging up their inventory in a more engaging way and provide custom media solutions. That's what we are about far more as a media agency these days. In fact, you could argue that broadcasters haven't been putting enough emphasis on the non-spot side. Similarly, most publishers face big challenges - but they still have a strong and passionate point of view about their publications and the audiences they deliver."
Meanwhile, Alex DeGroote, a media analyst at Panmure Gordon, says that ITV is doing a more than decent job of trying to find the right balance in what remains a difficult market: "It had to get the financials in shape - and that's happened. It regarded its 75-80 per cent reliance on adverting as unhealthy - and it has a transformational plan to diversify away from spot ads. Broadcast advertising reasserted itself last year - and I don't think anyone could have predicted the extent of its recovery. So I'm not sure what media agencies expect of ITV."
And Dave King, the executive director of Telegraph Media Group, argues it's a fine balance. He says: "The Telegraph has undergone significant strategic, structural and cultural change. This journey is ongoing, with increasing resources allocated to the generation of new revenue streams. A high quality brand requires investment in the core business to maintain quality and to feed its future. We need to invest in technology, but also attract a talented workforce armed with the skills needed. We must also develop existing talent.
"With new technology it's often too easy to buy or build something but not gain significant returns. Our approach is to have the commercial team involved in technology decisions at the outset."
Jean-Paul Edwards, the executive director, futures, at Manning Gottlieb OMD, points out that, in TV, new revenue streams represent a more immediate opportunity than you'd think. He points in particular to the "second screen" phenomenon, whereby a rapidly growing chunk of the population is accessing social media via tablets and smartphones at the same time as watching TV.
He concludes: "There are now many examples of scaleable integrated ideas that empower a core TV product. Any sensible business will plan for multiple future scenarios."
NO - Andy Jones, chief executive, UM London
"You could argue that broadcasters should have been putting more emphasis on non-spot. Publishers face big challenges - but they still have a strong view about their publications."
NO - Alex DeGroote, media analyst, Panmure Gordon
"ITV wants to be as relevant as it can be to advertisers. It has to maximise profitability from its existing base. I don't think it has (over-hyped) expectations where video-on-demand is concerned."
NO - Dave King, executive director, Telegraph Media Group
"Businesses need a vision, strategy and culture to deliver a successful future. Many, however, are myopic, focusing on the day-to-day, particularly when trading conditions are tough."
NO - Jean-Paul Edwards, executive director, futures, MG OMD
"Any sensible business will plan for multiple future scenarios ... and there are now many examples of scaleable integrated ideas that empower a core TV product. The new platform opportunity for print brands is significant, but the opportunity for TV is even greater."