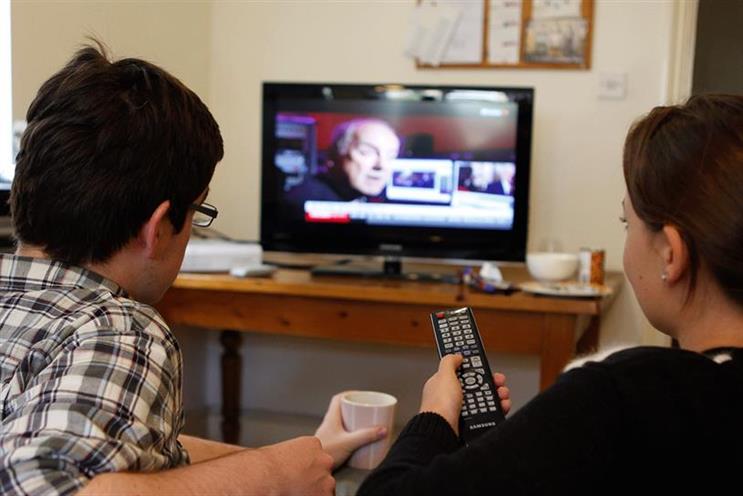 The TouchPoints, the IPA's consumer planning tool, says 87 per cent of people are currently consuming two or more media in the same hour at some point during the week.
In an update to the industry today, the IPA said the general pattern of media consumption has remained largely unchanged, according to the dataset. The morning period is underpinned by radio, with 83 per cent of adults spending over two hours on an average weekday listening to the radio. Listening peaks between 7.30am and 8.30am.
Lunchtime shows that people look for news content, with 65 per cent of time spent reading a printed news brand and 18 per cent taken by newsbrands' digital platforms. Millennials' time is spent rather differently, with 23 per cent of time taken on print newsbrands and 34 per cent on digital news output.
And television is still the dominant medium in the evening, with adults spending over 3.5 hours each weekday watching TV. Fifty of those minutes are spent watching television on a PC rather than a TV set, compared to 30 minutes via a tablet and just over 20 minutes a day via a mobile phone.
For catch-up TV, YouTube remains the most popular streaming service among younger people, with 34 per cent of millennials and 17 per cent of all adults. Netflix is watched by 29 per cent of millennials and 14 per cent of all adults.
But Netflix takes the largest share of viewing overall, with 29 per cent of time, equating to an average of 51 minutes a day. This compared to 29 minutes for YouTube. Amazon Prime has a reach of less than 3 per cent, but those that watch it do so for an average of 40 minutes per day.
The dataset also shows how 63 per cent of adults access social media sites in a week, spending an average of an hour and 37 minutes on social platforms.
The report says: "Advances in technology let us multitask more, especially when we are on the move. This is particularly true for using these times to catch up socially – texting, emailing and social networking. We are also using the time when we are away from home to browse for information on products, check location details and keep up to date with the latest sports news via our mobiles.
"Not only can we complete more of our everyday tasks more efficiently – while on the train or the bus, but these same innovations allow us to consume our media unrestricted by the limitations of old media technology. We access the very latest news as it happens, we listen to audio and video content wherever and whenever we like, and we now curate our TV and audio content."