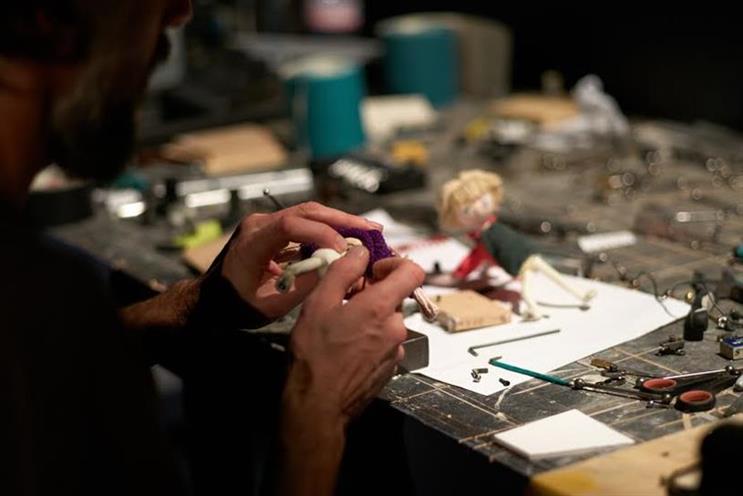 It is not easy being a media owner, particularly in a historically analogue advertising medium such as TV or newspapers.
A surprisingly large number of traditional media owners feel their creative efforts are underappreciated. Too often, they say, agencies are dismissive of what media owners can do creatively. Or, worse, agencies try to claim all the credit, and that has a knock-on effect on clients' attitudes.
However, attitudes may be changing as broadcasters and publishers take a more pro-active approach to engaging with brands.
ITV Creative last month developed the "knitted ad break" in aid of the charity appeal Text Santa after persuading six brands to let the broadcaster remake their existing ads with puppets.
Barb data shows 100 per cent of the live audience kept watching the ad break at 9.15pm, rather than switching over, and there was a 10 per cent increase in ad recall.
ITV was open about the fact it was copying "The Lego Movie ad break", which was devised by PHD for Warner Bros in 2014, but felt it was a good idea worth repeating.
Would a Soho agency have got more credit if it, rather than ITV Creative, had dreamed up the "knitted ad break"? Maybe.
Some media owners such as news publishers haven't helped themselves by appearing resistant to change, but declining print revenues and the rise of online branded content have forced a rethink.
The Oreo "eclipse" cover-wrap of The Sun and NHS Blood and Transplant's "missing type" campaign in the Daily Mirror, for which the paper removed the "a" and "o" from its masthead, are examples of media owners working more creatively with brands and agencies.
The big tech companies have shown the way as they constantly seek ways to introduce new ad and content formats and work directly with clients on solutions.
And as traditional media owners have set up their own branded content divisions, that poses a challenge to agencies as clients can theoretically cut out the intermediary.
All sides – media owners, agencies and clients – agree the future must involve greater collaboration. That means giving credit where it's due.
Yes
Henry Daglish, managing director, Arena
"Too often, the ideas that come from media owners are rehashed and claimed by the agency. We work in a world where partnerships are crucial. Claiming other people's work is quickly seen through by clients and peers alike."
Yes
Rufus Olins, chief executive, Newsworks
"There are multiple opportunities for media owners to be creative. But I don't think there's a proper acknowledgement of the work that media owners do – not least because some of that creativity doesn't always see the light of day."
Yes
Matthew Pover, director of global broadcast strategy, The Specialist Works
"Media owners know their medium better than anyone, can access talent and know which rules can be bent or broken. Agencies need to give them a decent brief, time and direct client access – something few are comfortable with."
Yes
Tammy Einav, managing director, Adam & Eve/DDB
"Undoubtedly, especially when they are at the heart of brand-defining activity: posters that track planes, ad breaks remade by the best comedians, cinemas filled with tempting aromas, Adshels where monsters chase you down the street…"