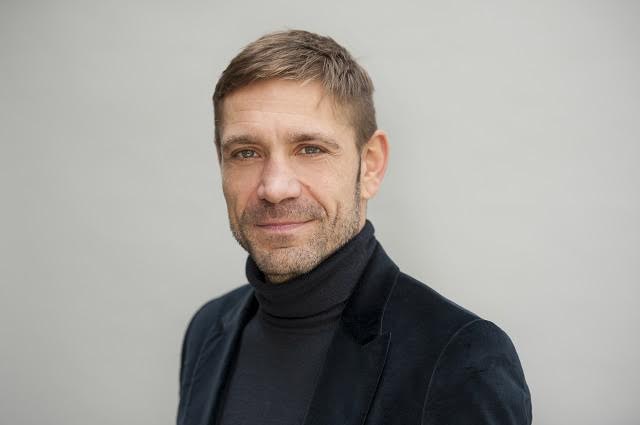 It's been an important week for those in the media business, and I'm not just talking about the seismic Media Week Awards, although it's always a great reminder of how innovative our industry has become.
The other landmark event that demands our attention has been the annual IAB Digital Upfronts, which in just a few short years has become a valuable shop window for evolving media owners to showcase their digital offerings.
Just look at some of the things we've seen other businesses present during the Digital Upfronts these past few days – BuzzFeed launching its commercial video division in the UK, Global's extension of its Digital Audio Exchange offering and Sky Media unveiling its new service Sky AdVance.
At Bloomberg Media we were proud to be among the participants. We are fortunate to be a global division of a pulsating technology business – one built upon data and, let's not forget, one that created a network of computers in the Bloomberg Terminal years before the advent of the World Wide Web.
The Terminal still sits at the heart of the business – a central hub that provides users with a clear, tangible competitive advantage. But innovation does not happen in a vacuum and today Bloomberg plc has its own R&D unit, with over 4,500 technologists working on unrivalled technology to continue to help drive the world's financial markets.
This feeds into all parts of the business, creating custom proprietary technology to build our European website, but also continuously expanding our roster of ad tech products.
At this year's IAB Digital Upfronts, we unveiled three new additions to our advertising offering - B:Match, a proprietary data and analytics tool that helps to inform audience segmentation and consumer behaviour, Social Connect 2.0, a targeted approach to reaching a socially engaged audience, and Trendr, an algorithm-driven tool that allows advertisers to associate with the most relevant and newsworthy topics, people and companies.
It all underlines how technology continues to develop at a lightning pace and we, along with the wider media industry, have a responsibility to be agile and apply it effectively to benefit both our audiences and commercial partners.
Business models are being torn up, with new revenue streams appearing, but they are untested.
It is allowing us to use hyper-targeting when it comes to our audiences, but we are in danger of abusing that technology if we do not treat the audience as the most valuable asset we have.
The IAB's drive to address the challenges presented by ad blocking and ad fraud is a move to answer the problem of our own industry's making.
The power of advertising through digital channels has been embraced without fully realising the implications of unlimited inventory, a share-of-voice competition at the expense of the audience and unreliable performance metrics.
Yet, I am confident that technology will breed a new type of media owner, which blends the very best of the old with the dynamism of the new a media company.
Here's how I believe technology can benefit, not impact negatively, on a media owner.
We must focus first on in-house proprietary solutions – each media owner is unique in the way it approaches its content and the way it brings that to the audience.
The media owners with the strongest in-house technology teams will be producing the best technology solutions that chime effectively with the needs of the editorial teams and the audiences.
Ensure you are working with best-in-class technology partners – no media owner, whatever its size, can deal with everything that technology is enabling in-house.
The leading media owners will be seamlessly integrating industry-leading technology solutions into their working practices, selecting the right ones to consistently steal competitive advantage.
For us, that means partnerships with MarketShare, who we have worked with on a new marketing analytics tool, and Smartology, whose SmartMatch technology was an integral part of the commercial roll out when launching our EMEA digital platform, Bloomberg.com/Europe, earlier this year.
Be intuitively in-line with the technology habits of the audience. Audiences are moving, and fast.
Our audience of entrepreneurial, tech-savvy business leaders in particular is consistently leading the way in technology adoption, with nearly half of the Bloomberg Media audience in Europe saying they are among the first to have new technology.
Over 70 per cent are interested in new products on the market and we reach one in five early adopters of new technology.
The launch of the EMEA website was designed to meet this trend of fast-track tech adoption by our audience.
We have to be ahead of what they need and when they need it, we have to deliver it in a way that reinforces our leadership position and we have to ensure it is future-proofed and ready for the next opportunity technology presents.
Finally, make sure the technology meets the commercial demand – our commercial partners are asking, rightly, for faster, smarter, and more dynamic relationships with our audience.
We have to have the technology in place that answers these briefs with solutions that work in real-time, across multiple channels; a real two-way engagement model with the audience and results metrics which show the return on investment.
Technology is shaping our future – that is clear. The more we, as media owners, recognise this and lead the way with investment and innovation, the stronger we will be for it.
Matt Teeman is the commercial director, Bloomberg Media EMEA