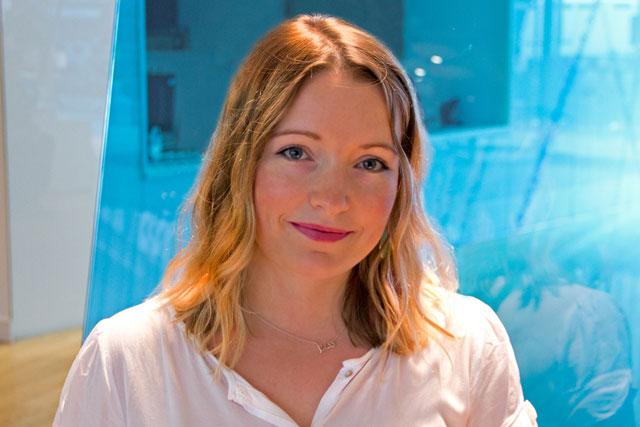 This year, the Professional Publishers Association hit on a rather clever logo and branding proposition for its annual conference, which took place yesterday (9 May) at the London Hilton Metropole. "Publishing+" sums up the magazine medium's continuing (and very understandable) ontological insecurities.
The use of the "+" sign is telling in itself. For the sorts of people who rather hazily conflate mathematics with technology (and are desperate to show that they're not only comfortable with technology but are on the verge of turning their enthusiasm into revenue), algebraic symbols have acquired a fetishistic value.
But that's not all: the pastel green graphic chosen for the conference logo seems to aspire to the aesthetics of the Apple brand - where the industry's next chapter will probably be written.
For all that, "publishing" is unashamedly the word - and the word remains good. How better to sum up a conundrum that the medium has been living with for almost a decade. It is desperate to reaffirm its faith in its digital future without undermining its creative heritage or, indeed, its current revenue streams, based as they still are in the tactile world of ink on paper.
This year, the publishing industry's rank and file have been asking the industry's great and good to show them the money.
Especially in the light of a recent report from ZenithOptimedia, which forecast that the consumer magazine medium would keep contracting at around 1 per cent year on year until 2014.
Digital revenues have not exactly been racing ahead. And in recent years, there has been a niggling undercurrent of worry that the medium is fretting so much about the future that it has stopped doing the simple things well. In other words, it has been losing the ability to sell its existing audience (and the particular sorts of engagement specific to that audience) to advertisers and their agencies.
So, who better to offer a perspective than the chief executive of M/SIX, Jessica Burley, who is the former managing director of Hearst Magazines' UK operations. She argues that, although the medium faces significant challenges, the agency community is still hugely appreciative of its fundamental strengths.
But she concedes that it could perhaps have been doing more to sell itself: "All advertising budgets have been under pressure - and in the current environment, accountability is key. The more accountable you make your medium, the better your opportunities to hold or grow your revenues. My feeling is that it has been a long time since we've seen a piece of research proving the return on investment of magazines. There was a time when that metric was looked at more regularly."
Meanwhile, Sannah Mullan, the trading director at ZenithOptimedia, argues that, as publishers successfully create multiplatform "brand ecosystems", new research insights offered by the likes of NRS Fusion will allow agencies to optimise across print and web.
"Agencies and advertisers that holistically evaluate and successfully harness multiple brand touchpoints will deliver a deeper and ultimately more effective layered communication," she believes.
But David Wilding, the head of planning at PHD Media, isn't so sure. He says there's a perception that the PPA has been less effective at marketing the medium than its counterparts in other media - notably Thinkbox and the Radio Advertising Bureau.
Wilding adds: "The dilemma for magazines is whether to try to compete in areas that are not traditional strengths and where revenues are still relatively small, such as online extensions and tablet formats. Or whether to make the increasingly overlooked case that magazines offer a unique context - and people don't always want to be consuming four different media at once while Tweeting about it at the same time."
However, the Goodstuff founding partner Andrew Stephens has even more troubling concerns.
He sums up: "Companies with a magazine publishing heritage have to change their mindset so that they become digital publishers first and foremost - and may or may not have print editions.
"What is interesting - and maybe telling - is the degree to which magazine publishers haven't been knocking our door down since our relaunch last year. We've been inundated by TV, digital, radio and outdoor contractors wanting to talk to us about our clients, but not magazine publishers."
YES - Jessica Burley, chief executive, M/SIX
"The great strength that the medium has from an ad point of view is the fact that advertising is still seen as an essential part of the content. People buy into these properties to see the ads."
YES - Sannah Mullan, trading director, ZenithOptimedia
"Magazines still claim the strongest relationship with consumers in spite of a fragmenting media landscape - but agencies need to be more savvy to leverage the full scale and power of magazine brands for their clients."
MAYBE - David Wilding, head of planning, PHD Media
"Magazines are still core for the things they've always been core for, like beauty and fashion. It's where they're a discretionary addition to a plan that they're struggling - and sometimes the medium suffers from a perceived lack of dynamism."
NO - Andrew Stephens, founder, Goodstuff
"Much more engaging, dynamic and responsive rich-media formats have come along - and the magazine product, by and large, has not kept pace. Publishers still see themselves as print publishers that also serve the content elsewhere."
Got a view? E-mail us at campaign@haymarket.com