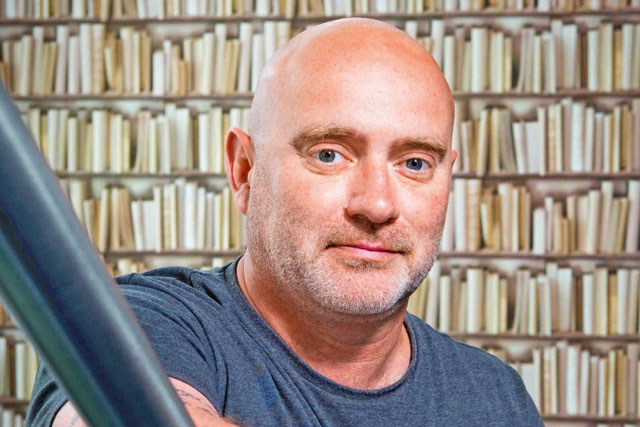 It's a bold statement to make. It's also the title of a video that has been viewed more than 4m times on YouTube. Now more than two years old, "A magazine is an iPad that does not work" records the behaviour of a toddler, probably raised in California on religious shame and gluten-free bread, being perplexed by the lack of interactivity offered by the pages of a print magazine. At the time we were all amazed – and then mildly concerned.
Was this phenomenon confined to the children of Silicon Valley residents, or would the development of our own children be curbed in this fashion? More importantly, was this the evidence that paper media's time was coming to an end?
I experienced a similar episode with my own two-year-old, who used to run his hands over the TV screen as if it were a giant iPad (I wish). Thankfully, as his brain power developed beyond that of a dog, he became able to appreciate the nuances of print and screen media. Put simply, his understanding and ability to solve problems evolved. The dog is still barking at his own reflection.
So are we right to worry, or must we learn to accept that change is inevitable and old habits, and media, will die? Do we know this to be true of print? Many people have predicted the eventual demise of the printed word; some say it's happening right before our eyes. But I have another theory.
The mutual co-existence of opposites
When Thomas Edison invented a light bulb that didn't burn out after 10 minutes, the candlemakers of the world were right to be worried. They needn't have been. Fast-forward 130 years and candlemaking is a global business worth more than $5bn. Candles have, in many respects, become a luxury item – and in many contexts remain a preferable solution.
Remember in the noughties, when the internet was predicted to be the death of TV? A decade on and TV consumption is greater than ever. According to Ofcom's "Communications Market" report, TV viewing has increased by 8% over the past decade. Internet-connected devices have moved the water cooler to wherever, and whenever, we want it. However, TV viewing habits have changed, with the internet enabling on-demand rather than "appointment to view" scheduling, and the phenomenon of "two-screen" TV, with viewers logged in to social media on their mobiles or tablets to concurrently engage with loved television brands and each other.
The motor car trounced the horse, the train was trounced by the plane. All continue to co-exist equitably.
The death of print?
So here's how print will play out. It won't die. The physicality offered by the medium cannot be replicated in digital form. Stephanie Marks, client director at media agency Maxus, sums this up perfectly in River's recent white paper, "Rock Paper Glass": "It's nice sometimes to sit down in front of something that isn't a screen."
Here's a prediction. Digital will become the primary consumption channel for mainstream content currently in print form. But print will remain, indeed grow, in the luxury sector and more indulgent contexts
However, in some contexts convenience and interactivity will triumph. Print cannot deliver the speed of digital, as the late marketing author Laurie Young pointed out: "Viral communication was identified as early as the 1960s as a much quicker 'diffuser of innovations' than anything traditional media could muster."
So here's a prediction. Digital will become the primary consumption channel for mainstream content currently in print form. But print will remain, indeed grow, in the luxury sector and more indulgent contexts. We are already seeing some evidence of this as titles such as Vogue and Elle post record circulation figures and upmarket publications such as The Wall Street Journal and Harper's Bazaar record double-digit growth.
In the end it's about adaptation. Human beings are remarkably effective at adapting to a changing environment – it's what separates us from other animals.
Paper has been around for more than 2000 years and I don't think it is going back in the box, or remaining on the trees, just yet. As I discovered writing "Rock Paper Glass", there are plenty of reasons to celebrate its continued longevity.

Alex Marks, strategy director, The River Group