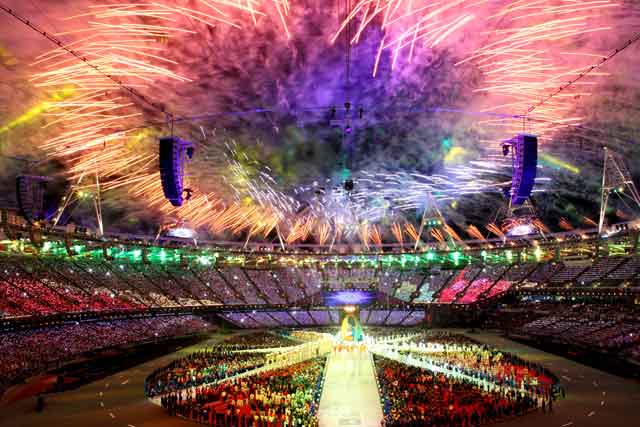 As Bob Willott, the editor of Marketing Services Financial Intelligence, pointed out on Brand Republic earlier this month, recent acquisitions by the likes of Publicis (which took full control of Bartle Bogle Hegarty), Dentsu (which snapped up Aegis) and WPP (with its move for AKQA) represent an interesting gamble.
These purchases (and their price tags), Willott argued, only really make sense if we're nearing the end of the downturn - and, indeed, if you're a glass-half-full sort of person, you might argue that these moves, in themselves, constitute light at the end of the tunnel.
If you're of a more pessimistic disposition, however, you might spend more time listening to the likes of Sir Mervyn King, the Governor of the Bank of England. Last week, as the Bank's latest inflation report was published, King indicated that hopes are fading for any UK economic growth across 2012 - and prospects for growth in 2013 look pretty fragile too.
But what, after all, do mere bankers and politicians know? And it's also true that the first stirrings of economic optimism are often felt in the advertising and media sectors. When client companies in the wider economy start turning their minds towards growth, they begin spending marketing money - or make preparations to spend it.
So, in the aftermath of the Olympics, perhaps the best people to ask about the market's immediate prospects are media owners - after all, they're right at the ad revenue coalface. Are there reasons to be cheerful about the back half of 2012? Perhaps, Jonathan Allan, Channel 4's sales director, says - but he reveals that he's not getting too carried away just yet.
He says: "We've been forecasting that the TV market will be flat this year - and we've seen nothing to make us revise that view. Economically, it still feels as if we're bumping along the bottom and the recovery, when it comes, is likely to be slow. But, in that context, the consumer needs to be stimulated and marketing is a way of doing that - so we're quietly confident."
But Melanie Danks, the client director at Telegraph Media Group, is rather more upbeat. She states: "Am I optimistic? Yes. We have made a conscious effort to get closer to our clients, working with their respective agencies so that we can fully understand their strategies and deliver bespoke solutions.
"Success means being proactive and adaptable. Advertisers still need to sell products and our audience still need to know what is available to them. As history has documented, brands that continue to invest through tough times are the ones that come out stronger on the other side."
And Danks also argues that UK media owners have to take heart from Team GB's performance at the Olympics: "Our Olympic competitors had a plan, were determined and brave. All media owners will need these values across the remainder of 2012.
"There is no doubt that markets will be testing - but complacency is not an option. We will continually evolve our products by being creative and tactical about delivery. And delivery means making sure our clients' campaigns work."
Meanwhile, Tim Bleakley, the chief executive of Ocean Outdoor, admits he's an incorrigible optimist even at the best (or should that be worst?) of times, but he reckons the signs currently look good.
"From the outdoor medium's particular perspective, we've seen people steer clear of the Games - but, equally, we've seen categories coming in that you wouldn't have expected," he points out. "Now, we'll see some of the advertisers that haven't been around coming back. And given what has happened so far this year, retail can't afford to have a poor fourth quarter, so I think this category will be strong in adspend terms. I think the media market as a whole should be feeling optimistic currently."
And Simon Kilby, the commercial director at Absolute Radio, concludes: "All media companies have been getting used to working in a unique marketplace. But what everyone has discovered is that, even in a stagnating economy, the world goes on. Within that context, 2011 was good and we saw a strong first half to 2012.
"No-one really knew what would happen around the Olympics - but it's true that a lot of advertisers stepped away, so the last month or so has felt strange at times. I think people in the UK generally have been feeling good about the Olympics - and that is feeding through into consumer confidence. Now, what we're hearing about prospects later in the year makes us feel optimistic."
MAYBE - Jonathan Allan, sales director, Channel 4
"I think the conditions are right for an ad market recovery - though you'd also have to say that we won't have the Jubilee or the Olympics in 2013, so there might be some headwinds that we'll have to navigate around."
YES - Melanie Danks, client director, Telegraph Media Group
"The questions being asked of us by the ad industry are undoubtedly more demanding, but we at The Telegraph are determined to provide the right answers. By working hard to deliver, we will have a successful autumn."
YES - Tim Bleakley, chief executive, Ocean Outdoor
"The Olympics have cheered everyone up - and that in itself has to be good for the economy generally. I'd be surprised if there wasn't a reasonable level of optimism, not just in out-of-home but in the media market as a whole."
YES - Simon Kilby, commercial director, Absolute Radio
"I think there's a feeling that consumer confidence is returning. Of course, there is still uncertainty - and when you speak to agencies there's a spectrum of views out there - but we are feeling confident about the latter part of the year."