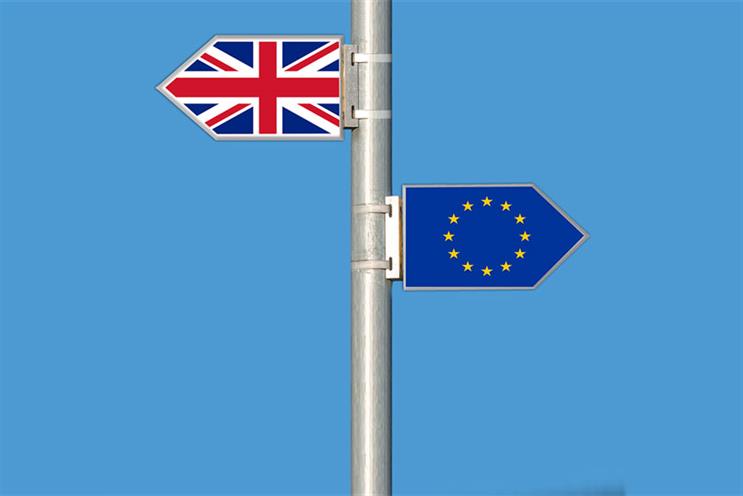 Uncertainty over the UK's future and the lack of a "clear roadmap" promises to be harmful in the short-term at least, but could last as long as five years, said the report.
Enders Analysis, which has downgraded its forecasts from February this year, said it is vital the UK retains its ties with the EU Single Market to emerge unscathed. "The alternative is unthinkable", it added.
The UK's exit from the EU "promises no benefits" to the UK creative sector, the report added, with two main areas of damage cited as the UK display ad market, which is likely to suffer acute short-term damage due to the economic shock of Brexit; and the UK's creative economy in the audiovisual sector, whose ability to attract investment depends on Britian's membership of the Single Market.
Enders is forecasting year-on-year growth in display advertising to be 5.4% in 2016 and 3.7% next year.
Nearly all sectors are due to slow in growth in 2017, the report said, with TV adspend growing by 4.7% this year and 3.5% in 2017. The sharpest slowdown will come in internet spend, which is forecast to grow by 18.4% in 2016 and 11.5% next year. The only sectors forecast to grow more strongly next year are radio (3.0% to 3.3%) and cinema (2.0% to 3.0%).
The report said: "…we are in a state of complete uncertainty about the final outcome. An implicit assumption behind our advertising forecasts is that the UK parliament elects to remain in the Single Market.
"Our analysis of the impact of Brexit on display advertising spend and on the audiovisual sector, where we have focused on the TV broadcast and film/TV production industries, leaves us in no doubt that the European Economic Area is the only way forward for a sector that has enjoyed such vibrant growth over the last few years, during which time the UK has benefited hugely from its membership of the EU.
"As far as it is concerned, the EEA is very much a last chance saloon."