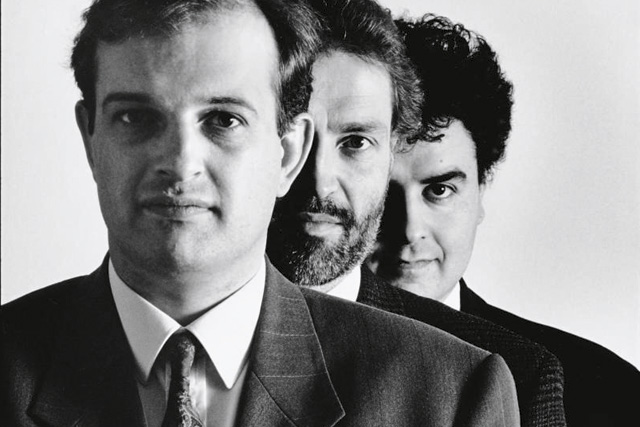 There's always been an almost visceral belief in the media industry that start-ups are fundamental to the sector's natural life cycle. There's also been an instinctive understanding that the industry is a perfect incubator for certain types of entrepreneur - the sorts of colourful characters who like taking a bit of creative mischief and mixing it into the number-driven cut and thrust of trading.
They're the sorts of people destined to learn all they can within the corporate world of the big networks - and then feel stifled by such a world. And, in leaving, of course, they help to keep those same networks honest and on their toes.
Because there's always been a role for medium-sized independent agencies - even if the usual endgame for a medium-sized agency is acquisition by (and reabsorption into) one of the networks. As, indeed, happened last week when Aegis Group acquired MediaVest Manchester. It served as a timely reminder that there aren't many medium-sized independent agencies left. Nor have we seen one launched for six years: the last full-blooded full-service media agency to emerge was the7stars in 2005.
You could, of course, cite recessionary factors and argue that this is merely a cyclical blip. But, then, two of the most celebrated arrivals in the golden age of media innovation, PHD on the one hand and Manning Gottlieb Media on the other, launched in 1990, just as a recession began to bite.
And, yes, that recession was relatively mild. It's also true that those two agencies had a little bit of help: the former in the shape of backing from John Ayling & Associates and the latter thanks to a strategic partnership with Simons Palmer Denton Clemmow & Johnson. But, still - neither John Ayling nor Simons Palmer were industry behemoths.
In other words, something far more structural could be in play here. It's just about possible that, to borrow a notion from the US political scientist Francis Fukuyama, we could be witnessing the end of history in this particular neck of the advertising woods.
Nick Manning, a co-founder of Manning Gottlieb and now the managing director, business development, at Ebiquity, believes that this might just be true: "Think about the range of resources you need to have these days. It's not just about planning and buying, it's about search and social media and mobile and branded content. And then you need the volume to do business (with media owners) on a competitive footing. And that's before you consider the sorts of hoops that procurement would put you though."
Yet Nick Maddison, the head of business development at the7stars, says the agency is living proof that there's space, and opportunity, for independent media agencies. He adds: "The way we work is very different to network agencies - we can speak freely on matters others cannot be seen to voice, we have a personality that makes us more than just a media agency and our design gives us agility and motivation that demonstrably benefits our clients in many ways."
And he speculates: "Out of the thousands of hard-working media planners and buyers in the industry, there must be many who dream of working outside the constraints of holding company politics and their methods of trading."
It's undeniable, though, that the whole business is harder these days, Steve Booth, the chief executive of Arena Media, responds. He adds: "I'm not sure the market needs or can support start-ups as it did in the past. The media market was much simpler. Buying was an executional commodity and agencies tended to differentiate themselves through the quality of their thinking.
"These days, there are obvious limitations to how far you can get on an independent basis. You need credibility across a full spectrum of communications requirements and technical skills and data reporting capabilities. Now there's the added challenge of gearing up for the age of technology-driven buying through ad exchanges. In times gone by, there might have been braver clients. Now, everyone is far more risk averse."
And Paul Phillips, the managing director of the AAR, agrees that the entry-level requirements these days are probably just too daunting. He concludes: "If in the past there was an 80:20 rule (80 per cent of the market controlled by 20 per cent of the players), it's now more likely to be a 90:10 rule. There might seem to be a gap in the market where medium-sized agencies are concerned - but given the way margins are, it's difficult to see a way to make it work financially. It just costs so much more these days to buy a ticket to the dance."
YES - NICK MANNING, MD, BUSINESS DEVELOPMENT, EBIQUITY
"Yes, that era is well and truly dead. The industry is really polarised now. You need to be really big, working for blue-chip clients, or really very small, working for small companies or institutions."
NO - NICK MADDISON, HEAD OF BUSINESS DEVELOPMENT, THE7STARS
"Now in our sixth year, we are way beyond being a start-up, but believe the opportunity is there for others to follow. The agency's founding values still hold true today - because those principles are what advertisers need."
MAYBE - STEVE BOOTH, CHIEF EXECUTIVE, ARENA MEDIA
"There may still be viable niches, specialising in specific types of clients - such as finance advertisers. Or in specialist channel delivery - though it's debatable whether that applies even in digital these days."
MAYBE - PAUL PHILLIPS, MANAGING DIRECTOR, AAR
"I'd love to hear next week that someone's planning a start-up. I don't think it will happen. You could argue that, while there's a gap in the market as regards medium-sized agencies, there really isn't a market in the gap any more."