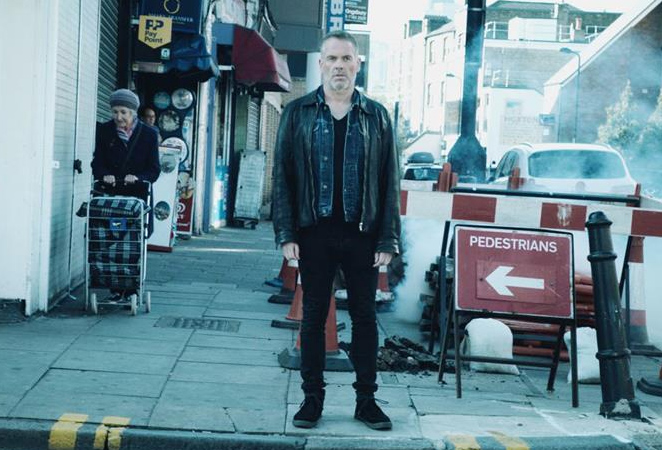 Sitting in the office listening to the debut show of Radio X, fronted by Chris Moyles, I felt like I'd been transported back in time to the 90s.
As the blokey banter flowed, I couldn't help cringing at the constant, desperate insistences that Radio X is for "everyone", a sentiment which Moyles attempted to clumsily convey in his provocative choice of first track: Girls Aloud's Love Machine.
But, I think the station doth protest too much, as it would take a certain kind of woman to feel comfortable in the lad's club culture Moyles, and his co-presenters Johnny Vaughan and Vernon Kay, create together.
Especially when the interviewees are similarly laddish – like the first to take Moyles's questions, Noel Gallagher. Currently Rajar rates the station as 63 per cent male; it will be very interesting to see how the figures change over the next six months.
To be fair, as the week progressed, the new set-up found its footing and got into its stride. Moyles brought his trademark energy and mischievous morning antics to the show.
Undoubtedly, this will please his many followers, which Global is surely banking on. After all, why else would a savvy, experienced radio company catapult in this retro-team to launch a new brand?
It's no secret that the previous incarnation of this brand – XFM – was not invested in properly, to the extent that it became stale as it hobbled towards a slow, uncomfortable death. And this strategy – as backward facing as it appears – grows listeners and listeners means commercial impacts, time will tell if they pull it off and grow.
This isn't an initiative Global is doing half heartedly, either, given the high media launch spend which has seen its ads plastered all over London from Metro to Shortlist, as well as a TV execution. In addition, the nifty new brand identity betrays a serious commitment.
It's a brave move, too, to back a strategy which is all about "big personalities", when the current trend is to move away from this, towards a focus on the music and mindset (rather than gender) of the listener.
Spotify, for example, is increasingly skilled at matching a listener's mood to the music it suggests, creating original segments, and this is clearly the aim of new radio shows like Mellow Magic and Kisstory.
However, I sometimes think we media types over-think launches like this. The simple truth is that XFM couldn't continue, something had to be done. That "something" had to be now, given the launch of Virgin Radio next year.
The quickest way to bring in new listeners and ensure a smooth transition would be to bring in an established, experienced broadcasting name with a large, loyal following: in that context, Moyles is an obvious choice, despite the fact that he is a 'Marmite' character and some listeners will not like the decision. As he said, on the first show, "it's like this radio station was made for me to have a laugh".
I have no doubt he will, indeed, deliver and we will see listener figures hit a million (it's currently around 872,000). While this growth will be welcomed by existing advertisers, I don't anticipate this new proposition enticing fresh brands; Moyles, whose recent background has not been commercial radio, is a hard sell as a brand partner, renowned for his hectic manner and volatile nature.
These are bound to put off many advertisers, apart from the obvious male-oriented brands like Gillette and Lynx. That said, for the brands with balls looking for a like-mind, you can't get more ballsy than Moyles. He is adept at garnering column inches and headlines, as strategic media consultants, we'd just urge brands to think about whether this is the kind of coverage they actually want to pursue.
Despite Radio X's inescapable feel of a throwback to the past, I wouldn't be surprised if there wasn't more to this strategy than there initially appears.
Less pushed in the new line-up was the fact that Kaiser Chiefs' frontman Ricky Wilson will also be a weekend guest presenter on Radio X, alongside Moyles. As a newcomer to the radio presenting genre, it would have been a huge gamble to chuck him in at the deep end, to the main breakfast presenter role.
But I'm willing to bet Global will be eyeing him with this possibility for the future. Given Wilson's likeability, musical credibility and appeal to both genders, if I was running the show, that would certainly be my plan. So, you see, there may be method in this Moyles-fronted madness yet.
The real lesson here is that if you don't invest properly in your radio brands, they will die. Global neglected XFM and its listeners, letting the station rot in order to become attractive to listeners (and therefore brands) once more it's had to make a substantial investment and create a clear proposition.
With so many channels now offering music, to stay in the game, media owners have got to back their brands day-in, day-out.
Neil Tookey is the head of radio and out of home investment at Maxus UK