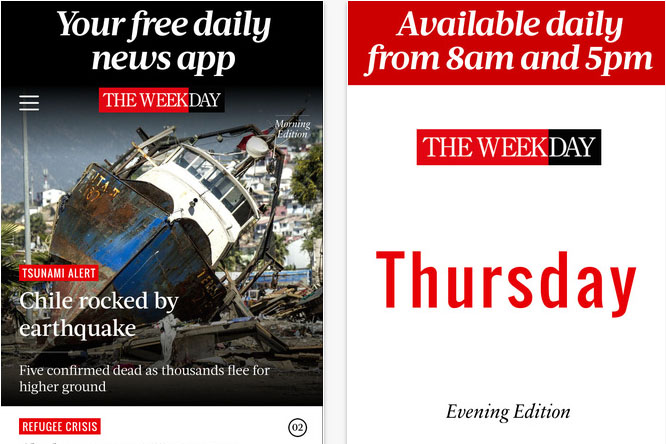 There are lots of apps that will serve up news, and many offer much greater levels of personalisation, but there is something to be said about ten curated snippets that keep you abreast of the important things happening in the world.
One of the challenges of today's content rich ecosystem is choice overload and this neatly takes that chore away and gives me ten things to read about – in a simple and fairly slick interface that makes it easy – so tick from a consumer perspective.
I'm not sure about the advertising opportunity here though. When the app loads there is a brief loading page that has "in association with" at the bottom. I believe American Airlines and Coutts were the two brands mentioned, although I had to reload the app to remember them both, and I was looking.
After that, there was nothing, no brands, no further associations, no "in article" ads. Speaking as a punter I applaud this. Nothing in the way, just the ten stories I need to know. However, representing brands, I don't see how they could add value without downgrading the experience.
There could perhaps be some ways in which a brand could integrate here, perhaps sponsoring different channels of themed content, but that feels like it would be defeating the original purpose.
I can see value for The Week itself in getting its brand out to more people in different formats, and hopefully driving additional users of the main properties, which are monetised.
Dan Hagen is the chief strategy officer at Carat UK