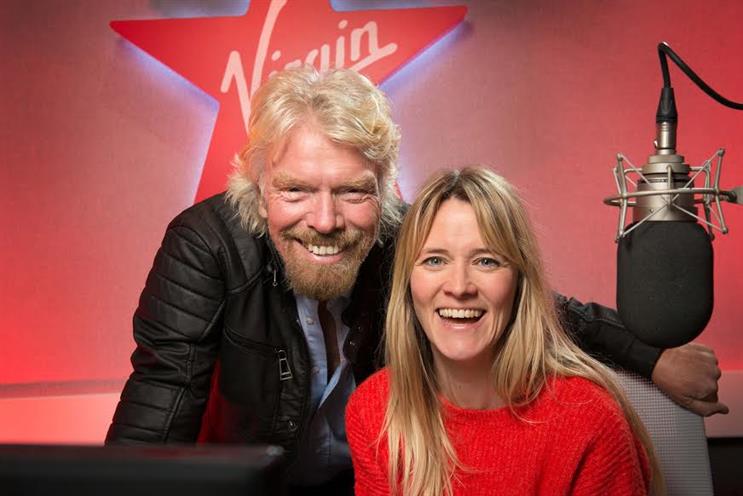 Wednesday morning saw the hotly anticipated relaunch of Virgin Radio UK, and having grown up listening to the original station in the 90s, I was intrigued to see how the new offering compared.
The former station matched the era perfectly with the combination of Richard Branson, Chris Evans and Britpop proving to be a powerful force for listeners and ultimately advertisers.
But listening habits have changed and the new Virgin Radio has relaunched in a much more saturated market. Despite this, the demand is clearly still there with the likes of Absolute Radio, Absolute 80s, BBC Radio 6 and Radio X all continuing to attract very strong listening figures, which can only bode well for the born again Virgin Radio.
The launch comes amidst a new wave of commercial radio stations taking off through the second digital multiplex including talkRADIO, talkSPORT 2 and Mellow Magic. Sister station extensions have proven highly successful in recent years with Kisstory, Absolute 80s and Capital XTRA all launching to strong audiences. The hefty investment from the commercial radio owners will also narrow the gap between the BBC and commercial radio, keeping radio firmly in the minds of marketers and media agencies. What will differentiate them from streaming services is the content and level of engagement delivered by the presenters.
It's clear that The Wireless Group was kept busy preparing for the big day, securing public backing from Richard and Sam Branson, as well as a sponsor for its headline breakfast show. They've also done an excellent job getting key agency directors on board, not to mention the innovative launch event on a Virgin train from Manchester to London.
But what about the music? With myself being its core target audience, my requests for the new station would have been for a mix of old classics and up-and-coming artists (think Wolf Alice and Slaves a year ago), knowledgeable presenters offering more than an update on Rihanna's whereabouts, some live music, a few quirky cover versions and some big name guests.
Judging by its first five hours of broadcasting, Virgin Radio smashed it on every aspect. Fully expecting to hear old favourites Oasis, Coldplay, Blur and the Artic Monkeys every hour, it was refreshing to see Virgin's playlist for new music range from Chvrches and Richard Ashcroft to Walking on Cars and Jack Garratt. It's the first song on any new station, however, which gives a true reflection of its future personality. It was an exclusive cover of David Bowie's Changes by relative newcomer Gavin James, which took the coveted spot, delivering a clear intention of heritage and origination on the part of the station. If this originality continues, Virgin Radio will certainly stand out well from the crowd.
The presenter line-up also fits the bill with established radio stars such as Edith Bowman and Matt Richardson on the key breakfast and drivetime shows, with comedian Russell Kane on Saturday breakfast. It's also good to see Ben Jones back on Virgin Radio having been on the original station in the 00s.
In particular, Virgin's choice of headline presenter in Edith Bowman appears to have delivered on point, with her energy and laid-back manner delivering a fairly seamless launch show. And with her heritage of hosting festivals on TV and radio stations, it will be interesting to see if Virgin Radio enters the live music space either as a partner to current festivals or for new opportunities, both of which would appeal to advertisers.
Walking around the Carat offices on launch day, I couldn't help but notice that every computer was tuned in. Feedback from across the board was very positive, despite a few youngsters turning their noses up (but only Zayn on loop will appease them…). They sang the praises of the station's live music offering however – with Travis, Mystery Jets, Walking on Cars and The Feeling all making strong appearances on day one.
It will be interesting to see how the station fares in the Rajars later this summer, which will reveal just how successful the Wireless team have been at delivering the Virgin heritage and originality that its audience has come to expect.