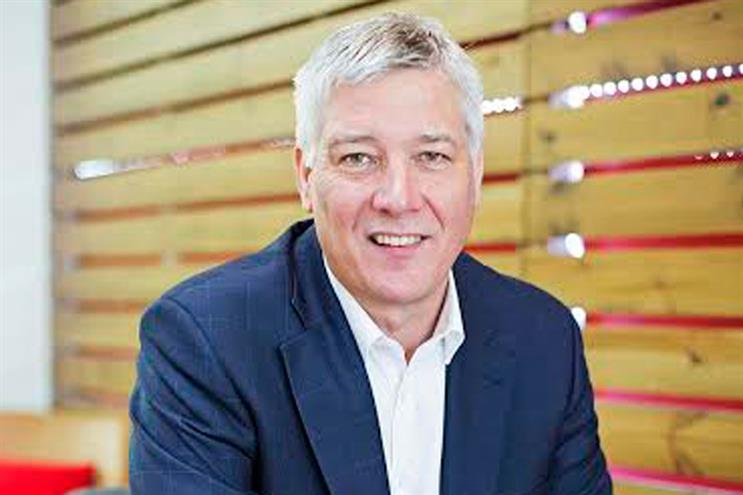 Monday
Most of these diaries begin with "an early start". Honestly, most of my Mondays don't start much before an 8am alarm call, but this week is a bit different so…
An early start to the airport to fly to Glasgow to meet with one of the Outsmart Board member companies, Forrest Media. We are taking them through our new credentials presentation after our relaunch a few weeks ago.
They also update us on their business and their plans, and we get a tour of Glasgow to see their fantastic digital and backlit sites. Having a productive ongoing dialogue with our members and other key stakeholders is a key part of our Outsmart strategy.
Many years ago I worked on the Bob Hoskins BT 'It's Good to Talk' campaign, and in my view there's no better advice. We have been incredibly busy these last few weeks meeting with member media owners, the specialists, and agencies, to discuss with them what we see as the opportunities, the issues and the priorities around the OOH medium... and of course to hear their own views as well.
Having worked in agencies for so long, I'm very clear that other media have important roles to play so Outsmart won't ever be using the 'other media are rubbish' line.
But we do believe that OOH can deliver as well as any medium, and better than most, against four key things: impact, action, relevance and creativity, and it is around these key pillars that we'll be suggesting to clients and agencies that OOH can have a bigger role to play on schedules.
The diary is full for the next few weeks too. Along with Katie Ingram, my head of strategy planning, we have honed our double act pretty well and feedback has been very positive.
Tuesday
Into Blue449 first thing for the latest of those agency presentations. A great turnout and some good discussion afterwards. Then a catch up chat over coffee with Lee Anderson, head of marketing at Primesight.
Another thing we've introduced is Outstart Forums for the relevant people at our Council members representing marketing, insight and commercial to each meet at regular intervals to share knowledge and ideas and to just make sure that the whole is bigger than the sum of the parts whenever possible. Lee is a key part of the Marketing Forum team but couldn't make the last meeting so I'm just updating him on things.
Lunch is a working session with our chairman, Mark Craze. Mark has been absolutely fantastic in all regards since I joined Outsmart not only helping, mentoring and counselling me personally but also being a passionate and enthusiastic chairman for the members.
I've been lucky to work for some great bosses that I've learnt a lot from over the years, from Ken New originally through to Marc Mendoza most recently and Mark is absolutely up there with the best of them.
Straight on to a meeting for Katie and me to meet with Enders Analysis – following an introduction from Stuart Taylor at Kinetic (thanks Stuart) They are keen to learn and understand more about the OOH industry so they can feature the medium more in their reports, and we are of course delighted to help. The start of an interesting and valuable relationship I think.
Wednesday
A train from Kings Cross to Doncaster to meet with Nick Ashworth, head of media at DFS.
Having chatted to Nick before, I'm aware of the reasons that OOH doesn't feature more significantly on their media plans. But we have an interesting chat about how that might be able to change in the future. They are a hugely successful company with some interesting times ahead, not least around their support of Team GB at the Rio Olympics.
Nick explained to us the clever way that Mediacom and DFS already use Route, not only to help their deployment but also their messaging.
We believe that Route is an absolutely gold standard piece of audience research, so it's hugely encouraging to hear of it being used in this way.
We will pick things up with Gill Reid, the head of out of home at MediaCom, and see what we can do to help going forwards. Gill has already been incredibly supportive and helpful in her role as joint head of the specialists' collective body the IPAO, along with Tim Sapsford, so it will be good to work with her on this.
When we get back the whole team get a presentation from the charity that Outsmart and its members support, Missing People. It is a wonderful charity, and the lovely people there do an amazing job. If you think you're having a bad day, go onto their website for some context.
Thursday
Another of our Council member companies, Exterion Media, is hosting an event around a really interesting piece of new research, The Modern High Street.
I pass by the Waterloo Imax on my way which has been given the 007 treatment in the lead up to the Spectre launch, and I also see a wrapped bus with Mr Bond on as well.
After seeing him in Scotland, Doncaster and now all over London this week, I'm sure 007 must be as big a fan of the OOH medium as I am.
I've been asked to present on how OOH contributes to the high street, and why the high street in return makes OOH such a powerful medium when people are out and about. As with most parts of my job nowadays, the difficulty isn't in finding what to say, rather it is condensing all of the things that are great about the medium into a short enough format.
Those who know me will appreciate what a difficult concept minimising words is for me!
Back in the office, I have a quick call with Glen Wilson at Posterscope to catch up. From the outset, Mark and I both felt strongly that the specialists must be included and involved in Outsmart's work. Like us they wake up every morning thinking about OOH and want to encourage more money into the medium. Individually and collectively through the IPAO they have each absolutely reciprocated that collaboration, and Outsmart is very much the better for their involvement.
In the afternoon, I sit down with Tim Lumb, who joined us a few months ago from Microsoft as head of insight and effectiveness, to discuss latest developments on our Effectiveness research project.
It is all around how OOH primes and enhances brand interaction on connected devices – all the snapping, sharing, searching and shopping that we all do on our phones and tablets nowadays as a result of seeing posters. It's a very exciting project, with fieldwork this Autumn and results in Q1 next year.
I have the pleasure of spending my evening at the wonderful Media Week awards, which is always a great chance to catch up with good friends.
I helped to judge the Rising Star category this year which was won by a lad from Exterion Media who was truly impressive. Of the shortlist of eight, five were from the OOH medium, a great indication of the talent in the industry.
Friday
Given the hectic week, our regular team catch up is delayed until this morning. There was a time when the idea of a Friday morning meeting after the Media Week Awards would have been ludicrous, but a combination of age, experience, and most of all a team who understand the need for gentleness and strong black coffee means it goes well.
Outsmart is now 10-strong with all but one having joined since the summer. They are a great team and given all that we have on our list of 'things to do' it is greatly reassuring to know that I can already rely on them not only to get stuff done, but to do so in the right way.
My "upbringing" at Abbott Mead Vickers and time at MPG taught me the importance of old fashioned values of courtesy, decency, and suchlike.
I want passion and enthusiasm too, but in the weeks, months and years ahead, it's important to me that, in addition to being successful, people like and admire Outsmart.
I spend the rest of the morning catching up on emails and other things that being away from the desk for so much of the week has meant I couldn't get onto until now – busy, hectic, but great fun and very rewarding would sum up not only this week, but all my time at Outsmart since May.
Then a half day holiday so that I can have an extended lunch with two great friends from outside the industry. It's at Le Beaujolais, so those of you reading this that are familiar with me and that venue will have a good idea how Friday ends, "... encore un chilled Pinot Noir s'il vous plait, Pascal!''
The lowdown
Lives: Wandsworth, London
Family: Wonderful wife, no kids
Likes: Golf and red wine
Favourite media: Out-of-home
Motto: From the golfer Greg Norman, "Always move forward, never stand still, attack life"
You may not know this: I'm a massive fan of 1991 rave music