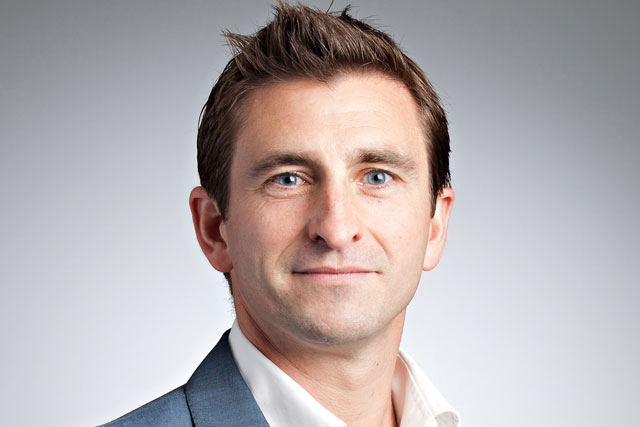 Monday
This Monday morning starts like no other. There's a real spring in my step and an impatience to get to work. Not for our management meeting or indeed a new business pitch meeting later that day, but instead to lap up the office banter around the mighty Spurs, having, albeit momentarily, reached the dizzy heights of second place in the Premier League on Saturday.
The week is going to be a good one. Then reality strikes – I realise I have to write this column and looking ahead at my week, my journalistic heart sinks as it doesn't look the most interesting week…
…then a major client, Virgin Media, announces they are switching their ATL advertising account from DDB to BBH, and the phones, emails and texts go into overdrive with people asking what we know.
Seeking refuge, I take an impromptu visit to our new offices being built on the ground floor for Goodstuff and Fifty6. It's looking amazing. We'll be in our shiny new home just in time for Christmas drinks.
The new business meeting goes well (or at least we think it does) and I finish the day interviewing for a senior strategist role.
Tuesday
Not quite such a spring in my step this morning, as I have a series of financial meetings to close 2011 and plan again for 2012. As many a media owner will tell you, numbers are not my core strength, so I rely on my fellow founding partner, Ben Hayes (he's the "good" bit of Goodstuff), to run all this important stuff.
The day gets a bit easier as next up, I have a meeting with our recent 'Man Summers' Campaign Media Award-winning client, Ann Summers. We're putting the finishing stages to next year's Valentine's campaign and want to make sure we're doing all we can to make it even more successful.
As I come out of our meeting, the office is buzzing as another client has put in a big sponsorship bid and we're waiting to hear if they've been successful.
In the evening there are two events. First up is the MG OMD Annual Bobbies – an awards party hosted by Robert Ffitch, MD of MG OMD, to celebrate the best work in the agency. I'm delighted that Fifty6, our Virgin Media joint venture with them, picks up three of the eight awards.
Hot-footing it across town, I meet up with David Prasher, managing director of Consumer Media Haymarket, whom I haven't seen for years since we bought and sold What Car? pages over long lunches and even longer nights.
Wednesday
Not that I can't take my beer these days, but it's a godsend (excuse the pun) that my son's nativity play is today, so I'm "working from home" this morning, whilst enduring a Five Live "the world's going to end" economic debate.
As the afternoon comes, I ponder the wonders of the Christian story, but can't help prioritise the implications of the Five Live debate and get stuck into our new business and marketing strategy for 2012. We've had a successful relaunch in 2011, and 2012 is therefore all about delivery of great work to retain clients and bringing in high-profile new business.
Getting a box at Spurs is next on the list.
Thursday
My morning Metro read is interrupted by a text from one of our partners, Simeon Adams, who is helping Haymarket to chair its open-mic session at the impressive War of the Words event.
Despite being a seasoned presenter and big-stage performer, Simeon has a few big-day butterflies. As it turns out, he does rather well, but should his media career ever falter, he can rest assured that a new career as a game show host is but one audition away. Whether this relates to his performance or his suit, I'll let those who were there decide.
I spend the afternoon in a Virgin Media sponsorship meeting, followed by a meeting with Stefan Jones and Tom Burnay from Big Al's Creative Emporium. On the way out, I get a call from a new business prospect informing me that I can now move her brand from the "new business" folder into the "client folder".
A great day is then put into focus when a Brand Republic email alert announcing a very high profile MD appointment reminds me of the industry scrutiny certain past 'My Media Week' subjects have come under – and how one should never judge a book by its cover and certainly never burn bridges.
Friday
Most of the morning is spent at Virgin Media with Richard Larcombe, head of advertising and sponsorship, talking about their exciting plans for the second half of 2012 and how we'll best service them.
Then it's time to catch up with Chris Maples from Spotify and Mark Trinder from ITV, before heading for a sausage sandwich lunch with Liam Reynolds from CBS (and in true Danny Baker-style I go for "red sauce").
Most of the afternoon is spent tidying up ahead of our office move and trying to get through to a certain ice-cream company reviewing their media right now.
Time for one more beer before the weekend and the realisation that Spurs will probably get thumped by Stoke on Sunday, but even if they do, I could look forward to a heated debate with my wife Rebecca (nee Richards) on whether Channel 4's Charlie Brooker 'Black Mirror' series is genius or sensationalist nonsense.