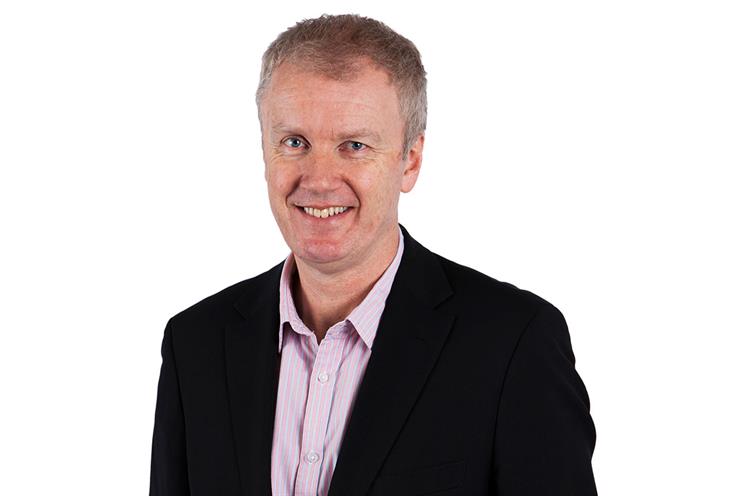 Monday
I've just returned from a week in Brazil with our relatively new colleagues from Kantar IBOPE Media (we completed the acquisition of the Latin American media research business last year), so I'm glad to have the bank holiday today to reset my body clock.
Nonetheless, there's a lot to catch up on with internal projects and client issues from the rest of the business so my working week starts this evening as I try to get a head start on the short week ahead.
Tuesday
I try to avoid breakfast meetings where possible, but the email responses inevitably start at the gym, on my way in to the office. This morning is no exception and there's a lot going on across the Kantar Media businesses globally.
At the moment we are working on a major new strategy called One Kantar Media. The focus of this initiative is to rebuild Kantar Media from a relatively silo-ed group of specialist businesses across paid, owned and earned media into a more unified and connected business in terms of both people and technology.
We're still early on in the process and it's both challenging and exciting in equal measure as we bring people and cultures together.
Today this involves a check in with the head of HR and the transformation manager. We have just completed a roadshow (the last one being in São Paulo) where we have shared the strategy with the senior teams across the world. The task now is how to incorporate the teams' ideas and implement them with maximum support from the organisation.
It's a busy morning as I move straight from this into a series of monthly catch up meetings with the various business leaders. I have seven direct reports split across three continents, so it's important that we spend the time to make sure we are focused on the key initiatives in each business.
The main event in my diary today is the afternoon session with Bora Tosca who is one of the business development executives with Google; we have a growing relationship with Google across several services globally. This meeting is an opportunity for us to get up to speed on developments as well as discussing upcoming priorities.
Following an afternoon of meetings, we stop for dinner at the Plum and Spilt Milk where we are joined by Jonny Protheroe, our senior UK insight lead at Google. As Jonny is a fellow "Gooner" the conversation veers between digital measurement and the declining probability that Arsenal will win the league.
Wednesday
For me, one of the benefits of being part of a global marketing service group is getting the opportunity to look at companies involved in early stage investments.
Over the years we have tended to take minority positions with a view to developing a commercial partnership, however this morning's meeting is to discuss the prospective investment of a West Coast online video audience measurement start-up.
Although we're struggling as a group to see the value on this occasion, I feel it's highly important that we continually try to understand and review what opportunities are out there.
Digital seems to be the theme of my day as I move from here into the monthly programmatic strategy group meeting.
This is an internal forum to make sure that we are connected across Kantar Media in this key area of development. Things are so dynamic in this space it's important that we are consistent and actively sharing learnings across the organisation. All of our services now have a programmatic application and today's discussion is centred on how we can more effectively connect our data for clients.
Thankfully the meeting finishes promptly which gives me time to get back to Wimbledon (home for the last 25 years) for my yoga session. I started yoga at the beginning of the year in an attempt to address my lack of flexibility – not to mention it's a great way to ease my stress levels.
Thursday
It's another early start and first thing in my diary today is a call with ComScore to prepare for the upcoming Icom conference where I will be sharing a platform with Mansih Bhatia, their head of product.
We acquired a minority position in ComScore last year and have since developed a global partnership around cross platform measurement.
One of the biggest changes in our business in the digital age has been the importance of partnerships. The days when we were able to provide solutions based solely on our own data and technology are over, and we now work with a growing number of partners, including a commercial partnership with Twitter to develop the Kantar Media Twitter TV ratings service.
This afternoon is largely dominated by a conference call with the leaders of the other Kantar operating brands. As well as the One Kantar Media effort, we're working on a broader Kantar First initiative. The Kantar First offering is designed to coordinate the Kantar operating brands to bring the best of Kantar for our clients.
In spite of measuring TV in many countries, I am personally a relatively light viewer. Nonetheless there are a few appointment to view programmes and BBC's Line of Duty is a must watch – it's a great storyline with amazing acting (Vicky McClure is a terrific actress and was also outstanding in This Is England).
Friday
Today kicks off with a client seminar that we run for PR professionals in conjunction with Corp Comms magazine. This week's session is an exhilarating debate focussed on Brexit, with senior speakers trading points over coffee and croissants.
Kantar Media sponsors and, in effect curates, these events, inviting clients and prospects to discussions of exciting, topical issues.
My afternoon is overtaken by the need to respond to a client issue in Chile. This involves liaising with the local country management as well as the regional management based in Brazil. We have just renewed the TV audience measurement contracts with the TV networks there.
The week seems to have passed in a flash and I'm glad to be back home, with a large G&T in hand and a chance to relax and read the papers before starting to think about the weekend ahead.
Lowdown
Age: 53
Favourite media: Spotify – I was hooked after meeting one of the founders a few years ago
My biggest inspiration: I could have said Martin Sorrell, however the death of David Bowie reminded me how much I admired his creativity and the ability to constantly reinvent and stay relevant.
Dream job: Still have that dream that I turn up at the Emirates and Arsenal are a player short!
Not a lot of people know this about me: Following an invitation for corporate hospitality many years ago, I once signed an autograph exiting Anfield for a QPR fan. I am sure that to this day, that fan is wondering why they never saw me pull on the hooped shirt!