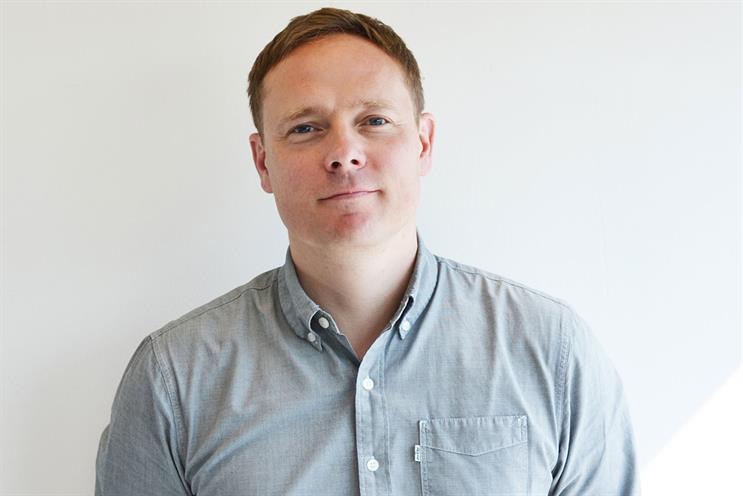 Monday
As I write this I wonder, given Friday's result, will anyone really care about my media week? Even as my alarm goes off at 6.15am I know this week won't turn out to be a normal one. I break my usual morning routine and pick up my phone to get the latest headlines before my shower. News is breaking every few minutes. I realise that, though I wish we weren't in this position, I'm becoming more and more fascinated by the Brexit fallout. I can't get enough.
In the office by 7.45am to prep for the 9am company meeting I run. As a team we set the agenda and focus for the week ahead, share ideas, thoughts, insights and stories from across the business. We also celebrate great individual and team work.
Next up is our weekly exec meeting, chaired by our chief executive, Naren Patel. He's a fantastic leader and works tirelessly to keep us focussed and motivated as a leadership team. This week the subject is obvious: what we do and focus on as a business in the immediate aftermath of the Brexit result.
Our weekly lunchtime Knowledge Academy comes next. It's a mix of guest speakers and presenters from both inside our business and across the market. This session is hosted by our agency account director, Matt Baker, and is a summary of some of the best sessions from Advertising Week 2016.
One of the things I love most about Primesight is our commitment to the talent we have; we let anyone and everyone take the lead. Our own Advertising Week session earlier this year was on leadership and was such a success that two media owner friends of mine have approached me about our wellbeing project.
After internal meetings it's time to head home at 6.30pm for the England game. Normally my short train ride home is a book, but tonight it's the Evening Standard for obvious reasons. The less said about the football the better, but I'm immediately cheered by our typical British sense of humour as Twitter bursts into life within minutes of the result with some brilliant gags and images.
Tuesday
Up early and, after a quick BBC News fix, I'm on my way to our annual conference. We hold it somewhere new every year and for 2016 we're at The Grove with all 140 Primesight employees.
Our agenda this year is fantastic, with a truly motivating leadership talk and workshops from Floyd Woodrow (from our Advertising Week session earlier this year).
We also present the new company direction to everyone, helped along by some great work from Simon Cotterell and the Goosebumps team. We've come a long way over the last few years and the future's only looking more exciting.
The day ends with a black tie dinner, everyone dressed up and laughing raucously as Derek Redmond joins us to share anecdotes on winning that 4x400 relay gold, and hamstring hell. As poignant and moving as he is hilarious, we send him off with a standing ovation. He is a real inspiration and the whole company is lifted by his presence.
The rest of the evening is a blur of wine, dancing, an after party and an after-after party. Of course, I was in bed at a sensible hour. Ahem.
Wednesday
Well, it wouldn't be a decent conference if there weren't plenty of sore heads and I'm the proud owner of one of them. Although it's early, the memories of yesterday's sessions put a spring in my step. There's a renewed vision and focus for us here at Primesight and I for one cannot wait to get started.
Wednesdays always start with a forecast meeting and a mid-point look at how we are doing against our weekly focus.
After internal meetings I lunch with Jo Blake, head of publishing and outdoor for Havas. Time with Jo is always lively, full of debate and opinion. We put referendum chat to bed quickly and settle into OOH's increasing relevancy, thanks to digital investment and the opportunities that mobile connectivity affords clients. OOH may be the one of the oldest media channels around but the future has never been so bright.
Back in the office I learn that newspaper sales have jumped by as much as 20% following the referendum result. I get home just in time to catch my two girls (aged nine and six) do their latest dance routine. It's Wednesday, early evening, and I've yet to put Netflix on this week. I knew it wouldn't be a normal one.
Thursday
In the office for 8am, a quick discussion with Tim de Monte (our trading director), then straight out to meet Chris Smith, managing partner at Blue 449, for breakfast. Chris is a huge fan of OOH and his enthusiasm for our media channel is infectious – even for those of us in the industry. We've got so many ideas for later this year and 2017.
I'm then over at Kinetic to present our airport story to Nicole Lonsdale and team. We recently won the Manchester Airports Group contract (looking after Manchester, London Stansted, East Midlands and Bournemouth Airports).
We've had the desire and motivation to move into airports for some time. Airports, coupled with ad technology, digital displays and personal communication throughout the consumer journey provide an enormously valuable environment for our clients.
Back to the office for a visit from Thrive Consulting's Dan Handscomb who is helping us develop and advance our senior management team.
Quick lunch at my desk and I'm off to see Andy Tilley, chief strategy officer at Talon. It's impossible not to discuss Brexit but in the hour together we talk creativity, strategy, audience delivery and what will be an exciting few years of growth for OOH.
Back at my desk the fallout story just keeps on giving and I read that Boris Johnson has pulled out of the Conservative Party leadership race.
The evening is spent in Farringdon with some friends from the world of media to watch the first quarter final of the Euros and another moan about our national side. Sigh.
Friday
My phone wakes me up at 6.15am and I realise I have done absolutely zero exercise this week. I'll have to get up early on Saturday to make good on my promise to run or ride three times a week.
I'm in the office and ready for an 8.30am with both Naren and our managing director, Chris Forrester. Then our sales team gather at 9am to focus our efforts for the last day of the week. All looks good and I enter the rest of the day feeling motivated by the team's energy. This is a great place to be.
Lunch is a quick bite with the trading and specialist team after another busy and eventful few days.
As the week draws to a close I meet Chris Walsh, managing partner and head of investment at PHD. Chris always seems upbeat and energetic and, although it is the end of a long week for both of us, he's still incredibly positive. We talk about the great year both PHD and Primesight are having and opportunities for the rest of 2016.
We both return to the office to finish up before heading home for the weekend. It's my girls' school fete on Saturday and both are playing in the football tournament. I genuinely can't wait.
Lowdown
Age: 43
Favourite media: Out-of-Home, Netflix, Twitter and film
My biggest inspiration: My family, especially my wife and two girls
Dream job: anything for Chelsea Football Club
Not a lot of people know this about me: Even now, I still can't watch The Exorcist on my own