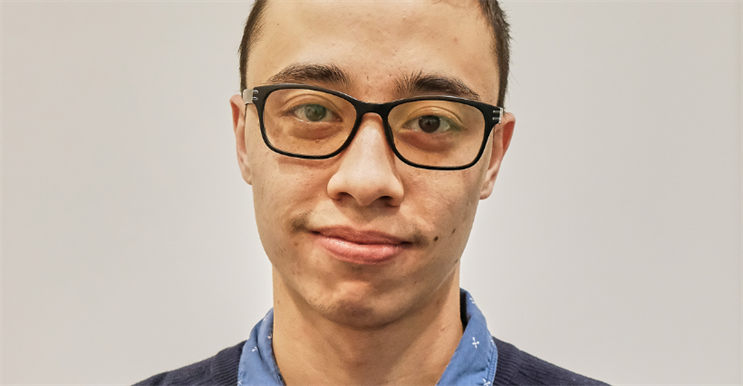 WINNER 
Aidan Goh, biddable account manager, OMD UK
Aidan Goh has honed his skills in biddable media and has played an influential role in client successes at OMD UK. He invests time in his clients, educating them around the paid social space or by looking at their existing data infrastructure and suggesting ways to maximise benefit.
He has also been instrumental in driving the diversity and inclusion agenda at the agency, taking control of OMD UK's D&I week, and organising six daily events to educate the agency on the nuances of racism and discrimination. His presentations looked at systemic and institutional racism and how it translates to media and he also co-chaired a new OMG steering group, which aims to improve diversity and introduce initiatives to help those with different socio-economic backgrounds.
Goh also created a new booking platform to improve efficiency and partly automate the process, resulting in saving two and a half hours a month per person, equating to around 19 days' worth of work. He also has ambitious plans to improve other aspects of the industry, such as the perception of specialist media planners or buyers in new media channels and how they are often overlooked and pushing boundaries with regards to diversity.
Judges singled out Goh's strong client performance, his ambitions with regards to his role within the media agency and diversity leadership.
HIGHLY COMMENDED
Claire Linford, insight associate director, OMD UK
Claire Linford joined OMD UK in 2017 and has made her mark on the business and on clients in several ways. She built Betway's first ever digital measurement tracker, which helped transform the way in which performance was measured for the brand's most important campaign of the year, the Cheltenham Festival.
Linford has won awards for her work and is also keen to pass her knowledge onto others, running internal training on 'Behavioural Economics Theories' at OMD UK and presenting at industry events. Her ambitions include reinventing how behavioural economics insight can be fed into research practices.
FINALISTS
Emma Bucknall, client partner, Vizeum
Tara Eskandari, planning director, Zenith
Emily Gan, client business director, Manning Gottlieb OMD
Patrycja Kwisdorf, head of client services, Nano Interactive