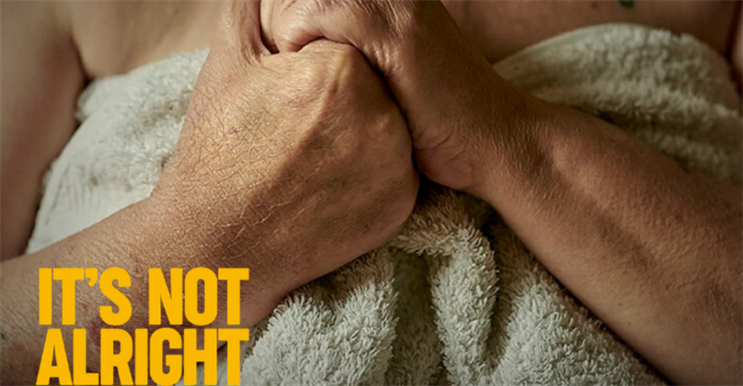 GOLD 
Global, Spark Foundry and SPP Media
Versus Arthritis
Arthritis is often seen as a disease afflicting the elderly; in fact, more than 10 million people in the UK live with it and two thirds of those are under 65. Arthritis can have debilitating effects, robbing people of their independence and adversely affecting relationships.
Versus Arthritis, the UK's largest charity dedicated to supporting people with arthritis wanted to raise awareness of the issues faced by those with the condition. The "Stolen stories" campaign featured real stories from people with arthritis, and their ambitions and achievements. Parts of their story were then "taken away" so there was just silence – a powerful demonstration of the way in which arthritis can rob you of the life story you are writing. Only after the ad break had played out, would listeners hear the story in full, and comprehend the message to take arthritis seriously and pledge their support.
This activity culminated in an Arthritis Action Day; a collaboration bringing all of Global's radio brands and over 30 voices together - from radio and TV personalities to sports and social media stars. They told audio stories of people they knew with arthritis, demonstrating its pervasiveness throughout society and the effect it has on our ability to be independent and the impact it has on work and relationships.
Judges said it was an "innovative use of the medium for storytelling and engagement" and a campaign that delivered "strong results".
SILVER 
The Guardian Labs and Starcom
Visa
#whereyoushopmatters
Visa worked with The Guardian, one of the biggest commercial podcast producers in the UK, to encourage people to shop local in the run-up to Christmas.
A partnership with A Million Ads led to the insertion of 73 variations of locally specific ads across The Guardian's entire podcast inventory - more than a million times. By producing nearly 200 iterations of copy in 20 days, one million listeners in three days were presented with a local option for their Christmas shopping on Day One - from cards in Cardiff to needlework in Norfolk.
As a result, 90% of Guardian podcast listeners were more likely to consider using Visa for their next payment.
BRONZE
ITV and Uncommon Creative Studio
Dunelm, Seat, Network Rail, Gillette and Oral-B
The Silent Ad Break
Britain Get Talking is ITV's largest mental wellness initiative, helping families get closer to each other through conversation, with support from Mind and YoungMinds.
The campaign launched during the 2019 final of Britain's Got Talent, where presenters Ant and Dec paused the show to ask the nation to reconnect with their family during a minute's silence. ITV also partnered with five brands to create the world's first silent ad break, which aired after the show pause. This was an ad with no audio, with the aim of sparking conversations in homes across the UK, right there and then.
As a result of the campaign, 900,000 viewers initiated conversation during the silent break, leading to 2.8m conversations across the whole Britain Get Talking campaign.
FINALISTS 
ITV: Sounds of Love Island, Spotify and Universal Music
Spotify and OmniGov @ Manning Gottlieb OMD: Modern Slavery, The Government (Home and Cabinet Office)
Verizon Media: Galaxy Chocolate, Sorry not Sorry!, Galaxy