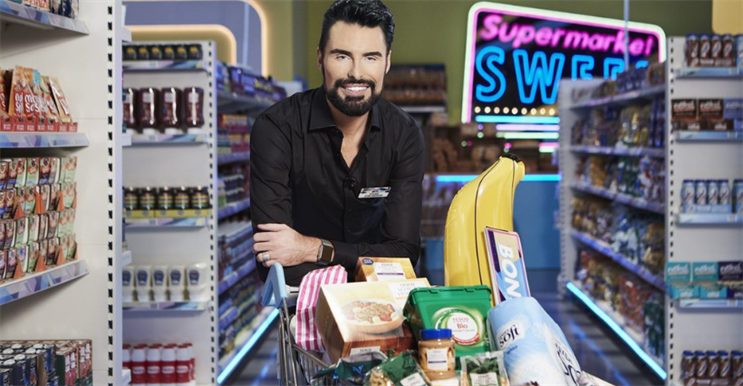 GOLD 
Tesco with MediaCom and Bartle Bogle Hegarty
Tesco and Thames TV
Tesco & Supermarket Sweep AFP
Tesco celebrated its 100th birthday in 2019, giving the retailer the opportunity to assess its "Great value" proposition, with campaigns focusing on "Prices that take you back" – prices so low that customers would feel transported back in time.
It wanted to explore another nostalgia link and focused on Supermarket Sweep, a favourite programme among the retailer's value-seeking target audience. ITV agreed to bring the show back and also agreed to move the start date to coincide with the launch of Tesco's third great value event.
With Tesco not just being the sponsor of the show but the co-funder, it meant that Tesco's integration into the show started from day one. Over 12 weeks, Tesco built a supermarket in Maidstone Studios and integrated the brand within the boundaries of compliance, such as brand colours, fonts and shelving, while ensuring its best own brand products were prominently placed.
One of Tesco's core campaign assets, 'Roller Girl', recreated scenes from the show, while presenter Rylan Clark-Neal trained with Tesco colleagues in a real store. This content was used as Twitter pre-roll against Supermarket Sweep ITV content; other assets included a Supermarket Sweep game created with Snapchat and content on digital and social channels.
The show was ITV2's biggest launch in four years. Value perceptions of Tesco for people who watched the show were much higher than those who didn't.
SILVER 
Essence with Wunderman Thompson and Pitch PR
BT Sport
Unscripted
In the run-up to the new football season, BT Sport wanted fans to talk about nothing other than BT Sport and its football coverage. To be part of the conversation, BT Sport brought together the biggest minds in data - Google Cloud, Opta and Squawka to write the 'script' for the entire 2019/20 season using artificial intelligence.
The resulting 60-page dossier ignited a global debate and was shared across social media, where BT Sport worked with YouTube on 20 custom pre-rolls, and on TalkSPORT's breakfast show. Scripts were also handed out to commuters at trains stations and there was an above-the-line "Unscripted" campaign.
BRONZE
Goodstuff with NHS Blood & Transplant, Joe Media
ITV2
Blood Squad
NHS Blood and Transport needed to attract younger, male blood donors. Qualitative research showed that the main barrier was that men were scared it would hurt, that they may pass out or just scared that they'd be too weak to do anything after donating.
Through a partnership with ITV2, NHSBT created the 'Blood Squad', an ever-growing team of young people and celebrities, donating blood with no fear or ill effects and egged on by their mates, designed to get more groups of young men doing the same. Content was created with online youth brand Joe Media, and there were also celebrity-fronted 30-second cinema spots.
FINALISTS
ITV: Sounds of Love Island, Spotify and Universal Music
Sky Media with MTV, PHD and Drum: Timberland Presents - Concrete Green with Loyle Carner, Timberland
The Guardian Labs and Starcom: #whereyoushopmatters, Visa
Twitter with Flying Object and PHD: Dating