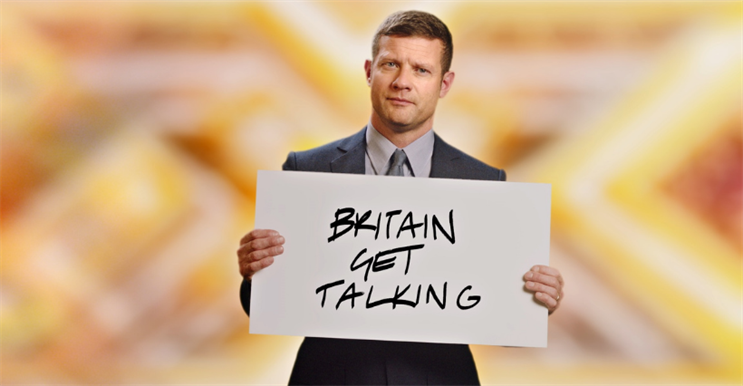 Goodstuff and ITV
ITV Britain Get Talking
ITV Britain Get Talking stood out for the judges on several fronts; for its impressive thinking, clever execution and powerful cut through. Just as compelling was the way in which the campaign highlighted the important issue of mental health, a topic that needed to be taken into the mainstream.
One scientifically-proven way to improve mental health is to connect with other people - yet while families are physically together, they are disconnected and increasingly distracted. Connection requires space and the ability to listen, giving viewers the chance to do the talking instead.
This was the idea behind Britain Get Talking. During the 2019 final of Britain's Got Talent, presenters Ant and Dec paused the show for a minute of silence, asking people to reconnect with their family instead. This was followed by the UK's first silent ad break, with ITV commercial and five different brands working to promote the message, with their own specially created silent ads. Stars of ITV programmes invited people to tune back into their friends and family and TV talent and shows also paused their social, so viewers could focus on their own stories instead.
The campaign returned this year, helping ITV's audiences to reach out to family and friends and stay connected during the pandemic. It featured Ant and Dec, contextual messages, a print campaign and brand partnerships.